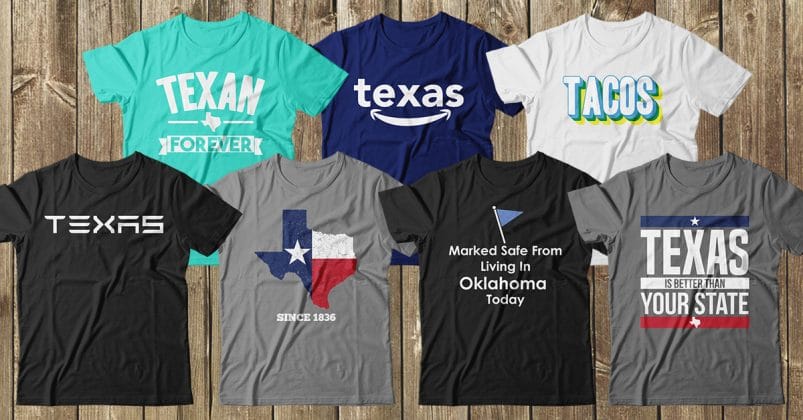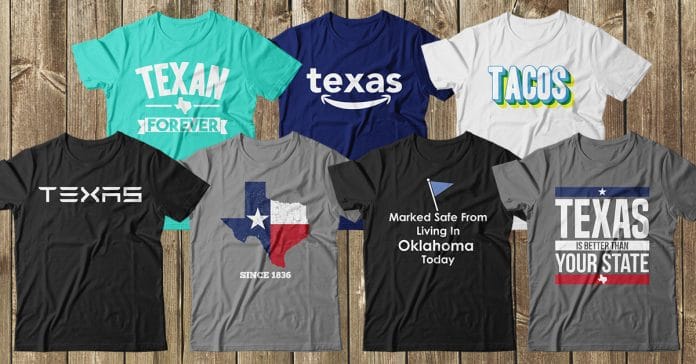 Texas is an amazing place. When there's an emergency in our state the H-E-B trucks start rolling, boats get towed to flood areas for rescues, local celebrities jump in to help out, and millions of Texans donate food and clothing to local non-profits. We take care of each other here in Texas – it's just who we are.
Inspired by the outpouring of support by our fellow Texans during recent disaster events such as the Winter Storm and Hurricane Harvey we here at Texas is Life decided to do our part to help out. We call our new program "Texas is Caring".
Starting today $1 from every single Texas t-shirt we sell through our website* will be donated to a food bank somewhere in Texas. We will also soon be debuting fundraiser only t-shirts where a much larger portion of proceeds will be donated either to local food banks, homeless shelters, or specific causes.
Our donations will be made through rolling donations being distributed about once a quarter or one a month in the amount of $50 increments (a number which may increase as our program matures). This caring program will focus either on areas recently hit hard by a disaster and experiencing a food shortage, lower income areas known as 'food deserts' that are disaster prone, or food banks which are in areas where fewer donations are expected/experienced.
We have built a page that tracks how much money our customers have donated through purchases of our shirts and how many meals we have donated. This page will be updated when new donations are distributed out.
We are just getting started, but you can see our progress here on the Texas is Caring page with a full log of donation distributions at the bottom of the page.
How You Can Help
You can help our mission to help our fellow Texans simply by purchasing a t-shirt for yourself or as a gift for a friend or loved one. With dozens of awesome designs to choose from you are bound to find something you love in our growing design collection!
Here are our best selling shirts (in order of current popularity):
1. Texas is Better than Your State
2. Texan Forever
3. Don't California My Texas
4. Stars at Night Heartbeat Comic
5. Alright, Alright, Alright
6. Marked Safe from Living in Oklahoma
7. Leopard Print Texas Shape (Women's tee)
8. Texas Smile Logo
9. Texas Tesla Font
10. ERCOT Review
11. Y'all Stay Over There
12. TACOS
13. Feed Me Brisket
14. Texas Since 1836
15. Greatest Country in the World
FAQ's
Question: I am a member of the Texas T-Shirt Coupon club, if I use my 30% off discount for a new shirt does that still count?
Answer: Yes! All shirt purchases count towards this program, even if it means we lose profit.
Question: I ordered a shirt and it arrived misprinted so I requested a refund. Will that impact your giving?
Answer: No. If we or our printers made a mistake that is on us, your donation will still be routed accordingly.
Question: What if I want to donate directly to a food bank and not buy a shirt?
Answer: Yes, please do so instead of buying our shirts. This program is for those who want to buy our shirts to give back to their fellow Texans.
* – This includes all shirt designs that mention Texas, include the Texas flag, or use the shape of Texas in some way. This may not always include shirts about other subjects, based on licensed imagery, or where the intention of the shirt is to raise funds for another cause.