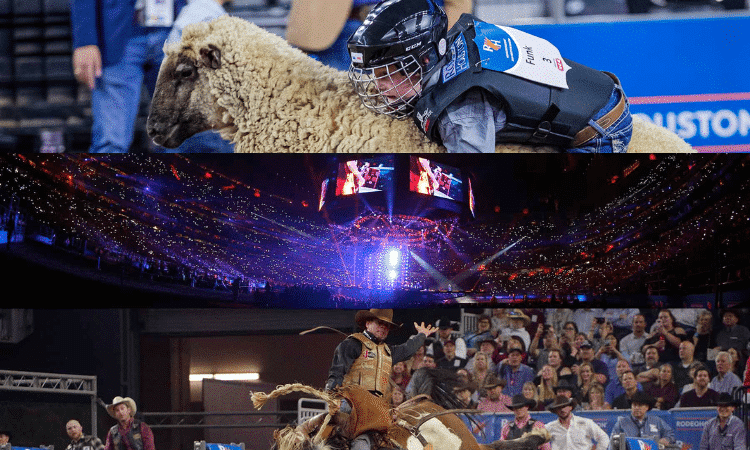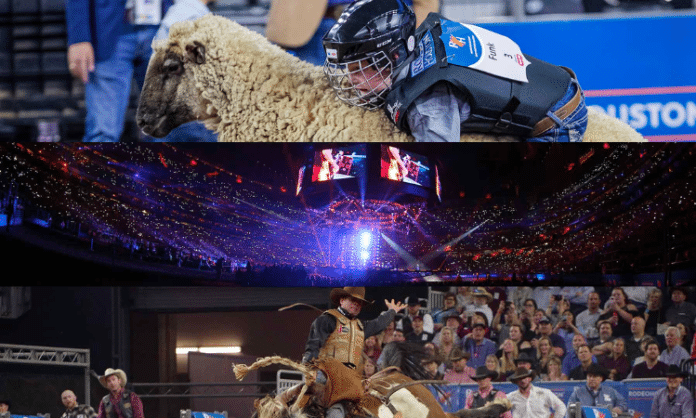 Let's Go Rodeo!
The biggest Rodeo in the world is back again, and she's here with the boldness that we Texans love. The Houston Livestock Show and Rodeo are enriched with cowboy culture that seeps into each and every one of the events hosted here.
With over two million attendees, you'll want to be sure to get your tickets asap. RodeoHouston not only entertains but also educates on Texas heritage, western culture and supports the community.
Now with an event this large, it's no surprise that everything needs to be spread out across a few days. RodeoHouston is a one-stop shop filled with great food, a carnival, a ranching, and wildlife expo, opportunities to shop, a wine garden, an iconic concert lineup, and of course the rodeo and livestock show!
If you're only interested in part of the fun, be sure to check out a few of the highlights below!
The Rodeo
This 20-day tournament takes you gives you a first-hand look at what makes Texas great. Experience what life was like in the wild west during this competition of:
Bareback Riding
Bull Riding
Saddle Bronc Riding
Steer Wrestling
Tie-Dow Roping
Team Roping
Women's Barrel Racing and Breakaway Roping
These athletes will be rivaling for prices that range up to a total payout of $2,178,000. This display of an American cowboy's skills is the perfect event for everyone in the family! Individual tickets are divided up by level and location and prices range from $25 to $375.
Carnival
This party would not be complete without the carnival. With rides soaring to 130 feet and eats that you can only get at a booth, you definitely won't want to miss this. There will be 23 game stands and 79 rides spread across the park. Take the kiddos around to win a teddy bear or unleash the big kid in yourself on 'Insanity,' a high-action ride that springs you over 80' into the air!
Once your adrenaline comes down, you'll be sure to work up an appetite! Head over to a few of the food stands to feast on:
Turkey Legs
Birria Corn in a Cup
Tajin Apples
Captain Crunch Funnel Cake
Deep Fried Cheesecake
Agua Frescas
Nitro Treats
Amongst other classic carnival dishes fit for a true Texan.
Concert
After the Rodeo ends, the icons hit the stage and the next show begins. The start of the show varies depending on the time that the rodeo ends, however, RodeoHouston approximates start times of 9:00 PM on weekdays, and 6:00 PM on weekends. Check below for the date of your favorite artist's performance:
Parker McCollum: Feb 28
Brooks and Dunn: March 1st
Lauren Daigle: March 2nd
Bun B: March 3rd
Walker Hayes: March 4th
Zac Brown Band: March 5th
Jason Aldean: March 6th
New Kids On The Block: March 7th
Jon Pardi: March 8th
Ashley McBryde: March 9th
The Chainsmokers: March 10th
Turnpike Troubadours: March 11th
La Fiera De Ojinaga: March 12th
Cody Jinks: March 13th
Machine Gun Kelly: March 14th
Kenny Chesney: March 15th
Chris Stapleton: March 16th
Cody Johnson: March 17th
Brad Paisley: March 18th
Luke Bryan: March 19th
Ranching and Wildlife Expo
This experience includes exhibits and educational seminars intended for lovers of all things hunting, fishing, and camping. There will also be an auction for hunting and fishing trips, amongst other outdoor trip opportunities. There will also be competitions for:
Young Gun Shooting Sports
4-H and FFA Archery
Ranching and Wildlife Poster Board
Ranching and Wildlife Video
Agventure
Head down to Hall A of the NRG Center to learn about agriculture. This center is perfect for immersing yourself in education and life. The live animal exhibits allow you to not only witness animal births but also ride ponies, view chickens hatching, see honeybees, and more! This experience is sure to leave your family in awe.
Champion Wine Garden
With over 75 award-winning wines, you're sure to leave with a new favorite! The Champion Wine Garden also hosts Texas rising stars and wine educational seminars. Sip, smell, and learn all about wine. You'll learn about pairing wines with the right meal. Tickets range between $55-$150 per person and you're able to rent a table, tent, or seminar seat.
The Junction
We can't forget to keep the babies entertained! This kid-focused space is filled with rides, carnival games, rides, and entertaining exhibits. You and your family are free to enjoy pig races, Mutton Bustin,' a $15 sheep ride for 5 and 6-year-olds, Goat Mountain, Stars Over Texas Stage, and more!
A ticket for admission to the NRG Stadium, NRG Arena, NRG Center, and the carnival is included in the Rodeo ticket cost. However, children 2 and under do not require a ticket! RodeoHouston is perfect for families, date-nights, and indulging in cowboy culture. Be sure to come and experience it for yourself before March 19, 2023.
Vitals
Price – $25-$400
Website – https://www.rodeohouston.com/Ticket-Info/Rodeo-Concert-Tickets
Address – NRG Center, 3 NRG Park, Houston, TX 77054
Map to Rodeo Houston at NRG Park

---
Featured image via RodeoHouston.com