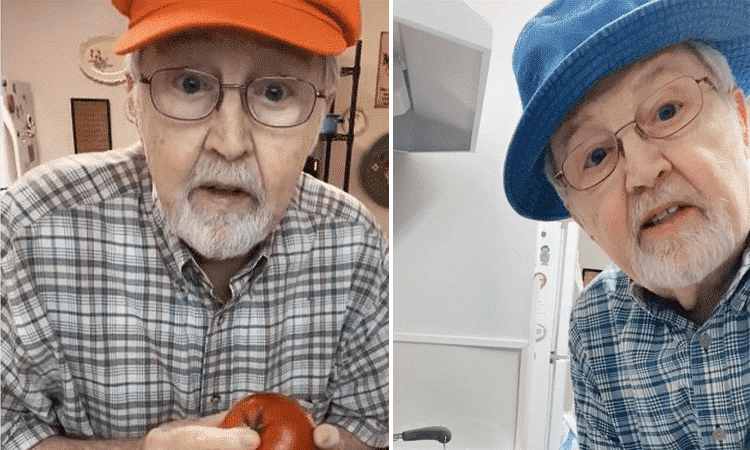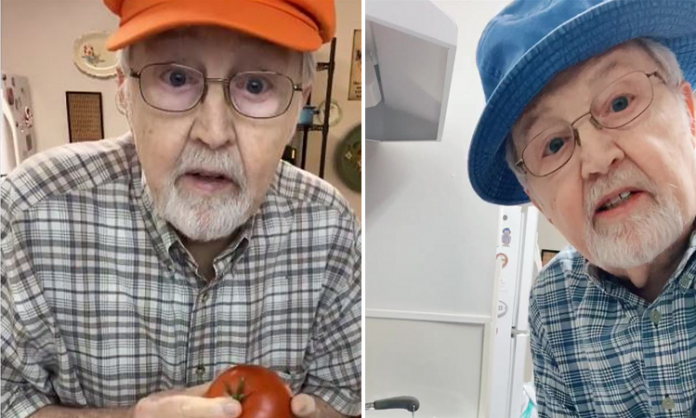 Old Man Steve, as he calls himself, is an 81 year old certified TikTok Sensation where he's racked up 638,000 followers and 6.3 million likes. He's also a resident at a senior living center in Fort Worth, TX.
Steve was born in Dallas and spent 20 years working for the Dallas Summer Musicals program. He got his start on making internet videos 12 years ago on YouTube, was popular on Vine, and also has an Instagram and a Venmo account.
Often seen wearing his bright, colorful, bucket hats, Steve loves entertaining Gen Z and Millennials on TikTok with cooking videos he calls "Cooking With Steve". He doesn't do a lot of cooking in his videos, typically keeping things simple making crackers and jam, sandwiches, etc…
In his post popular TikTok video to date, which has over 221,500 views and 44,700 likes at time of writing, Steve makes fried eggs with hot dog bun toast. It sounds simple enough, but his audience loved the video with over 641 comments.
Old Man Steve recently did an interview with TODAY where he revealed the real reason he makes TikTok videos and other online content isn't really to become famous. "I've always been a jokester, so I guess it's just me. Besides, I hope it makes people smile or laugh and maybe have a better day,"
Steve's mission to make people laugh and have a better day seems to be working, especially with teens on TikTok. Great job steve!
Here's his latest Cooking with Steve video where he talks to Rachel Ray: