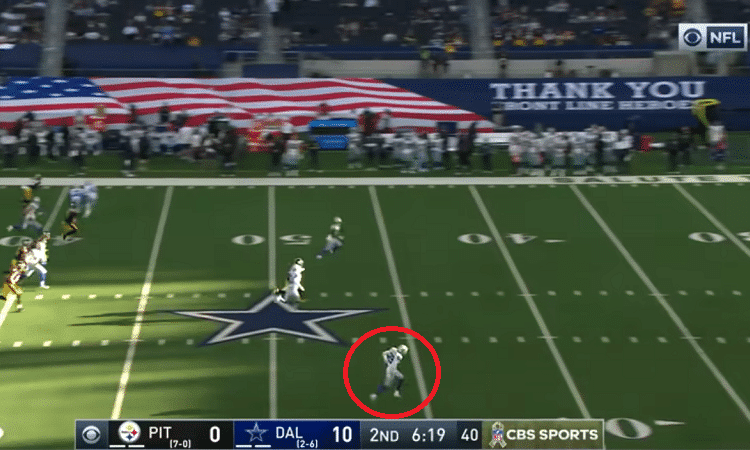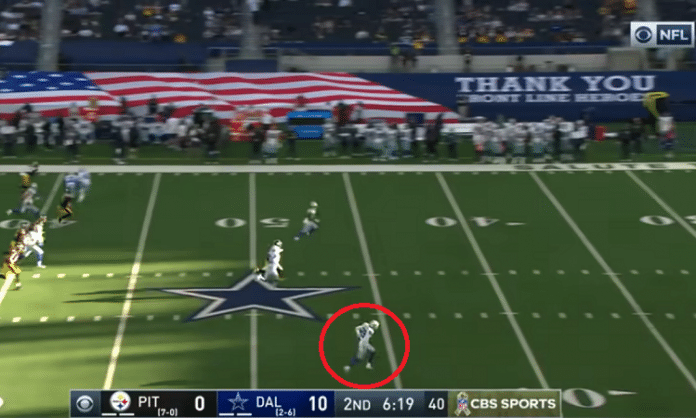 The Cowboys season might be toast, but they are getting fun to watch anyways. In yesterday's game against the undefeated Pittsburgh Steelers the Dallas Cowboys special teams pulled out a crazy trick play that turned into a monstrous return.
In the video above at the bottom of your screen you'll see #29 on the Cowboys, C.J.Goodwin, start limping and grabbing at his leg as if he has a hamstring injury. This was likely planned to keep defenders off of him and instead focus their attention on whoever recieves the ball. Then suddenly the injury goes away and he's left all alone on the far side of the field as the Steelers all run to where the ball was punted to. The punt is caught at the 6 yard line by Cedric Wilson who suddenly whips around and tosses it across the field to the wideopen and waiting C.J. Goodwin.
Goodwin tips and juggles the pass initially before getting a burst of speed and running down the sideline for an 84 yard punt return.
There was a penalty on the play which brought it back 10 yards, but wow what a fun play to watch.
Featured image a screenshot of the video clip on YouTube from the NFL