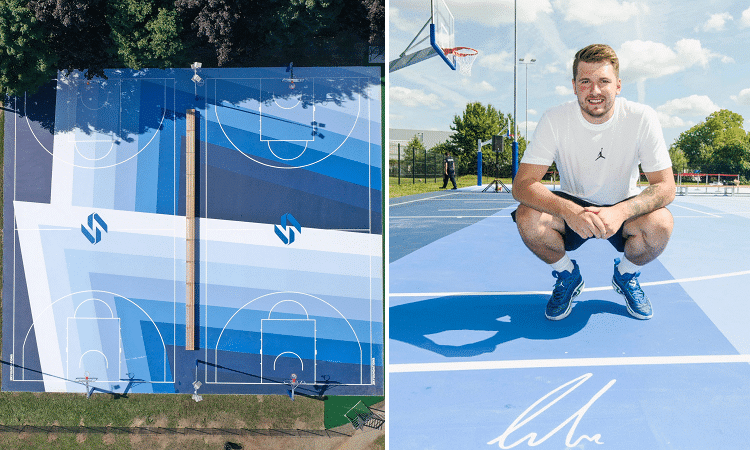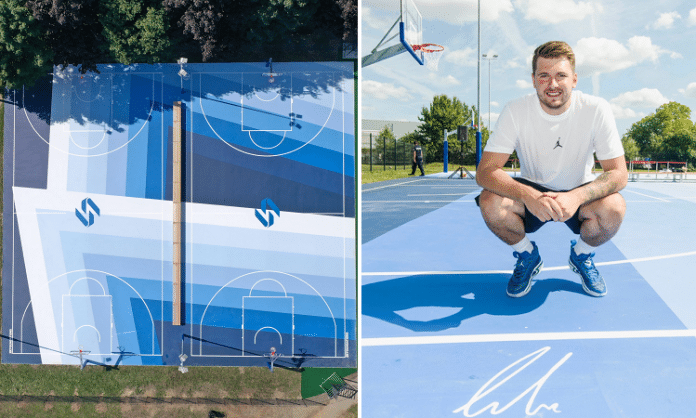 Dallas' Luka Dončić has become one of the biggest names in professional basketball leading the Dallas Mavericks on a playoff run and then Team Slovenia on a historic Olympics run which ended with the team taking 4th place, barely missing the podium. He's also got his own Air Jordan shoes.
What an honor to partner with 2K Foundations and rebuild my childhood courts. Thank you! pic.twitter.com/k7zYfD4OJD

— Luka Doncic (@luka7doncic) September 4, 2021
Amidst all of the fame he hasn't forgotten about where he came from. Today the NBA star unveiled refurbished basketball courts in his hometown of Ljubljana, the capital of Slovenia. While the capital city is fairly large with a population of nearly 300,000 the basketball courts where Luka had learned & practiced the game of basketball had become worn down over the years. Luka partnered with 2K Foundations to refurbish the courts including new paint, seating, and lighting. Thanks to him, future generations of Slovenian youth will be able to practice and play basketball with dreams of NBA stardom or leading Slovenia to Gold at the Olympics.
Today is a very special day in Ljubljana, Slovenia.

Along with @nba2k Foundations, @luka7doncic was able to refurbish his childhood courts where he learned & practiced the game of basketball. The refurbishment includes new seating & lighting. Congrats, Luka! #MFFL pic.twitter.com/H6im1rh1a7

— Dallas Mavericks (@dallasmavs) September 4, 2021
— Dallas Mavericks (@dallasmavs) September 4, 2021
We absolutely love it when folks find their future in Texas and use that success to give back to where they came from. Luka is an inspiration to all of us from all walks from all across the state, yeah even y'all in Houston and San Antonio.
If y'all know of any other Texans giving back to their communities back home or here in Texas make sure to let us know, we love writing about them no matter how much of a celebrity they ain't.
---
Featured photo a compilation of images via the Dallas Mavericks Twitter account (tweets embedded above)