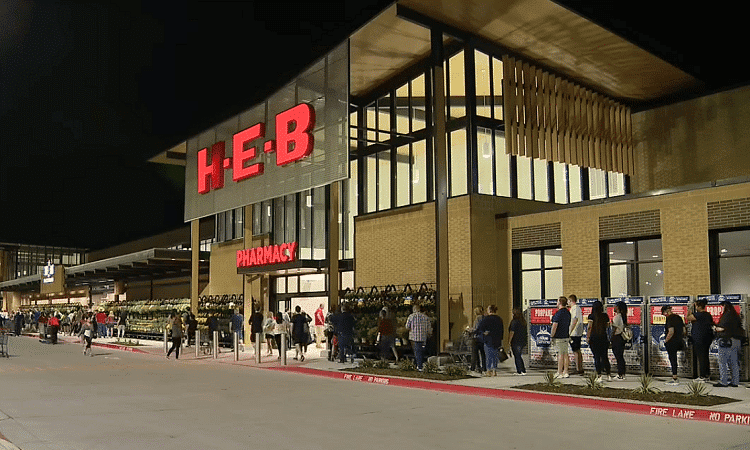 We are hearing some Texans say they went to get in line early in the moring to be at the grand opening of a brand new H-E-B in Frisco, TX yesterday only to find a massive line had already formed. Now there's video showing what that line looked like and if any of y'all have ever been to an H-E-b you can probably belive this without seeing the footage.
A poster on Reddit /u/2-tree claims to have gotten to the new store at 5am for the grand opening and found the line already wrapped around the corner like this:
Got up at 5 a.m. today to visit the new HEB in Frisco, the line eventually wrapped around the whole building from Dallas
According to a news video from Fox 4 in DFW people started lining up as early as Tuesday night to make sure they could get into the store when it first opened.
In both videos you can see an insanely long line wrapping around the side of the building.
Watch the Fox 4 video here:

This is the first H-E-B grocery store to be located north of Dallas and some consider it the brand's first foray into the Dallas – Fort Worth metroplex grocery market (even though there are H-E-B locations near DFW already). The next H-E-B location will open soon at Spring Creek and Preston Rd in Plano, TX just a few blocks from our office.
Thanks Y'all:
Thanks to Fox 4 and their crew for going out and getting the footage and doing interviews at 6am while we were still asleep dreaming up new Texas memes. While we have their video embedded above you can also watch it on the Fox 4 website here: https://www.fox4news.com/video/1120657
Map to H-E-B in Frisco, TX:

---
Featured photo a screenshot from the embedded video above