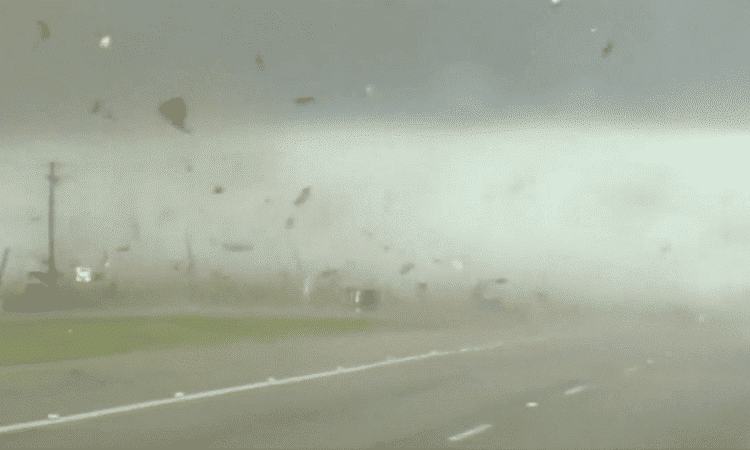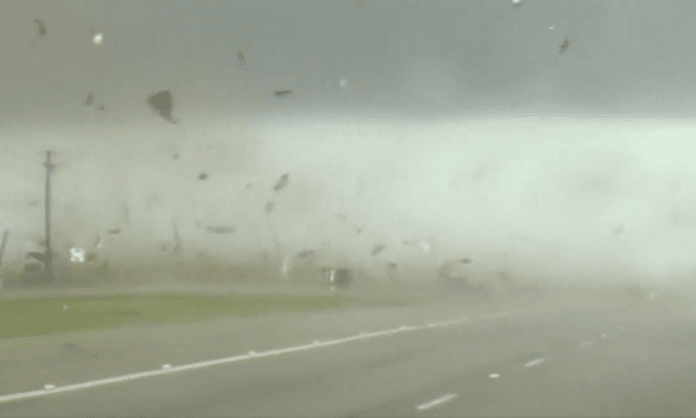 Wow!
On March 21st as tornadoes decended on Texas causing damage in Austin, Round Rock, and Jacksboro video was captured of a red Chevy truck that did the seemingly impossible.
The truck is hit by a moving tornado near Elgin, TX as it crosses the road flinging debris everywhere, tipping the truck on its side and spinning the truck in a circle. Then the winds of the nader apper to roll the truck back up on all 4 wheels as the tornado compeletes its crossing and the truck drives off.
Watch the Video:
Omg… just going thru my video. This is a story about a red truck and a tornado…. I CANNOT believe they drove away like that. #txwx #tornado pic.twitter.com/8h0nD88xFv

— Brian Emfinger (@brianemfinger) March 22, 2022
The video footage was captured by Emmy award-winning storm chaser Brian Emfinger who shared the unbelivable video to his Twitter followers hours after storms passed over most of Texas.
One commentor on Brian's tweet claims that the driver of the truck was a young teenager who suffered only minor injuries and needed to use a phone to call his parents (this is unconfirmed). Twitter users took a guess at what the driver was out doing and how the parents reacted
Most Texas shit I've ever seen. It was beautiful I almost shed a tear.. I bet he was in his way to Whataburger or Buccees

— DANTE MOORE SZN ☘️ (@H_TownIrish69) March 22, 2022
Father: "Son, what happened to the truck!?!?"
Son: "Dad hear me out!"

— Brad Panovich (@wxbrad) March 22, 2022
The video also spurred some memes
Like this one:
— Steve Silver (@SteveTSRA) March 22, 2022
And a version of the video with a Hans Zimmer soundtrack:
This deserved the Hans Zimmer treatment pic.twitter.com/qRxL78nnCR

— Richard H. Stevens (@RichardHStevens) March 22, 2022
---
Featured image a screenshot of the video from Brian Emfinger as embedded above