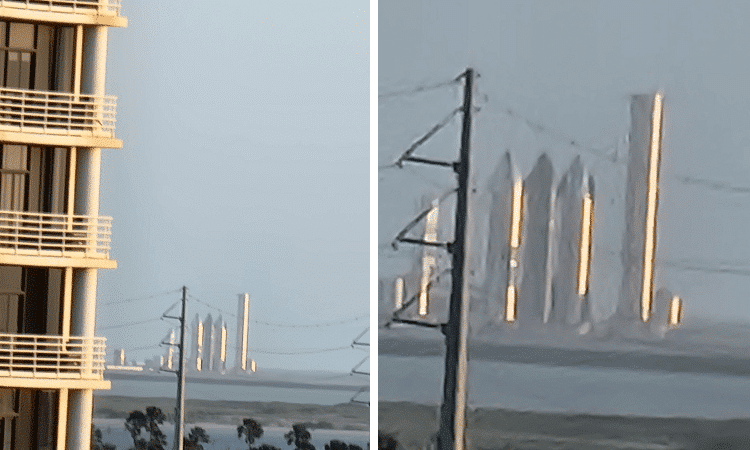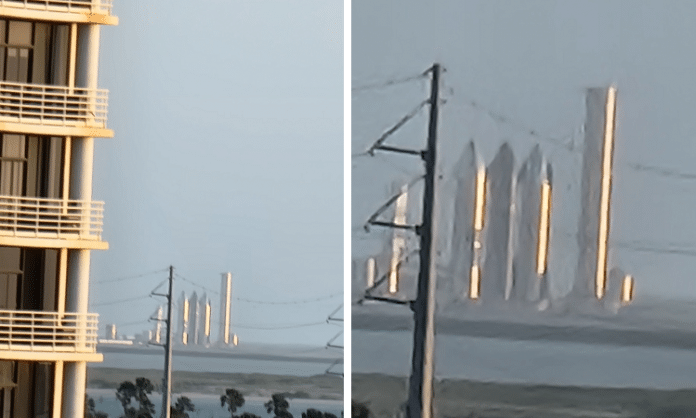 Amazing view!
LeRoy Tapia, a resident of South Padre Island, posted a couple of photos on Facebook showing the view from his condo. Unlike similar photos from apartments in Dallas, Houston, Fort Worth, or Austin there aren't any sky scrapers or large buildings on the horizon, but there is something much more awesome making up the unique skyline – Starships.
The photos show clearly 3 Starships sitting upright at SpaceX's Starbase, TX facility where the next generation space rockets have been getting tested for the past few years.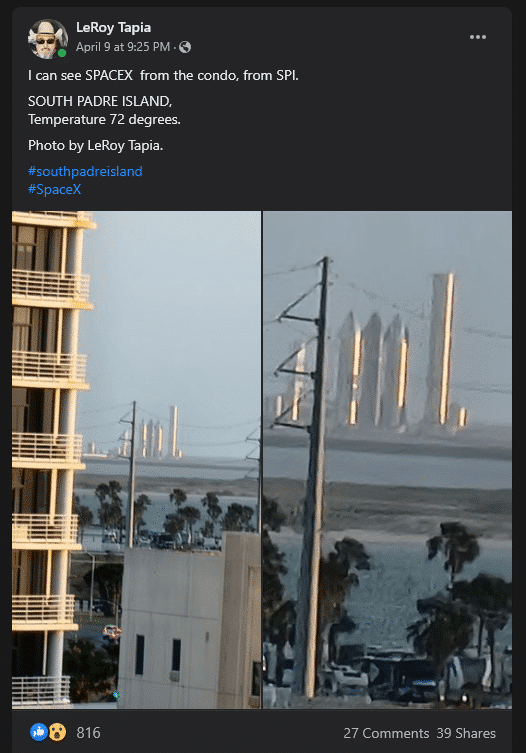 SpaceX is awaiting clearance to start the next round of launches for Starship which could start happening soon. LeRoy and all of his neighbors have a front row seat to the show.
Fans of TexasStormchasers.com is the #2 Facebook Group on our list of the best Facebook Groups for Texans. Check out our list and find more great groups to join where Texans talk about our great state!
---
Featured photo a compilation of photos by LeRoy Tapia from his original Facebook post as shown above, published with permission.