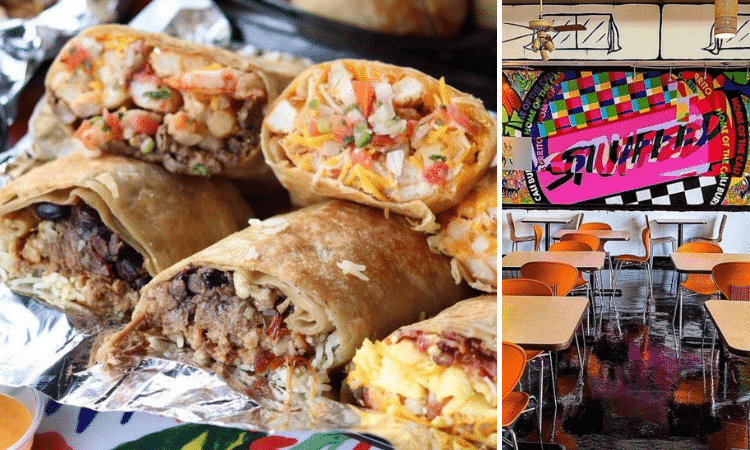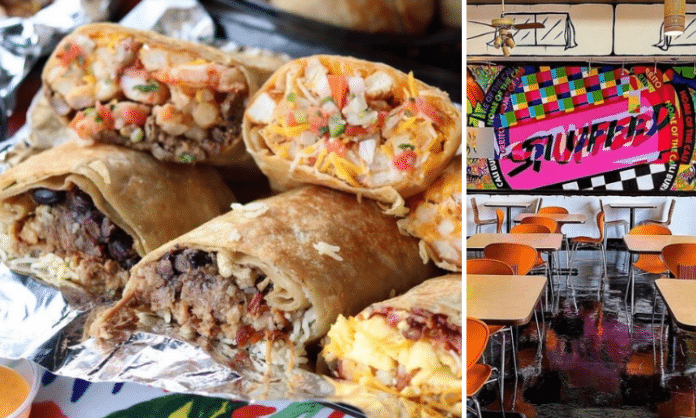 San Antonio foodies are getting served with a massive serving of burrito and one that truly lives up to the restaurant's label when it comes to your tummy—Stuffed.
A bright, fun environment and a menu full of delectable burritos options has helped Stuffed become the newest go-to burrito resturaraunt in San Antonio since its opening January 21st. From breakfast burritos like the Bacon Gucamole to lunch burriots like the Big Fat Greek burrito to its loaded nachos – there is surely something here for everyone.
The titular California burrito joint is the brainchild of business partners Sanny and Dimitri Karimbakas, themselves from California, who initially set up shop as a pop-up food business in San Antonio early on in the pandemic. But with a surging demand that drives food lovers from across the city to the mouth-watering dish, Stuffed will be finally calling 4963 NW Loop 410 as its rightful place beginning last month.
Stuffed's flagship dish is the gargantuan signature California burrito, which consists of carne asada, shrimp, fries, cheese, and guacamole. A food serving that is a superior contrast to what a typical San Antonian gets from Taco Bell. There are also a large array of other burritos options to choose from including Cali Sunrise, Chorizo, Meat Lovers, Surf & Turf and even sides like Stuffed Fries. To see the mouth-watering full menu, click here.
Check Stuffed out at The Village At the Summit from 7AM – 3:30PM Wednesdays through Sundays (closed Monday & Tuesday).
---
Featured image credit: Stuffed on Instagram as embedded above