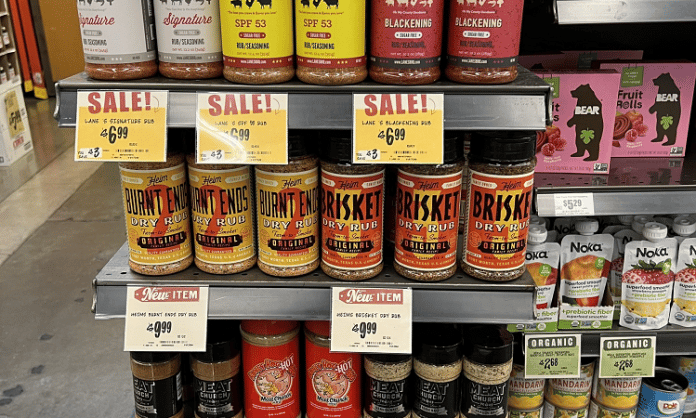 Heim Barbecue is a popular Fort Worth-based local chain of Texas-style bbq restaurants and now you can get their bbq dry rubs at Central Market grocery stores.
The restaurant started out as a secret underground bbq dinner party in Arlington, TX (seriously angry that no one ever invited me to these y'all). But, as word grew about the delicious barbecue and sides the reputation of the Heim family (Travis and Emma) also grew in the area. Eventually the number of people wanting to get invited to their bbq dinners started to get overwhelming.
Then it struck Travis, why not start a food truck? A few months in to running their food truck the couple was getting rave reviews from the local media which led to them finally opening their first restaurant on Magnolia in Fort Worth, TX in 2016. Since then Heim has landed on the Texas Monthly list of the Top 50 BBQ joints, opened up 2 more locations in the DFW metro, and become one of the favorite barbecue joints in the DFW / North Texas region.
Now, the Heim family is breaking new ground announcing that their bbq rubs are now available at Central Market – a chain of upscale grocery stores all in the DFW area and owned by H-E-B.
This is so freaking cool!!! Heim BBQ rubs now available @CentralMarket Hopefully will have our sauce and sausages in there soon 🤫 Go grab some at a store near you!!! pic.twitter.com/RC5Lq707CZ

— Heim Barbecue (@HeimBBQ) November 1, 2022
They also hinted that their barbecue sauce and maybe even their sausages would also soon make an appearance at the grocers.
---
Featured photo via the Heim Barbecue Twitter handle as embedded above