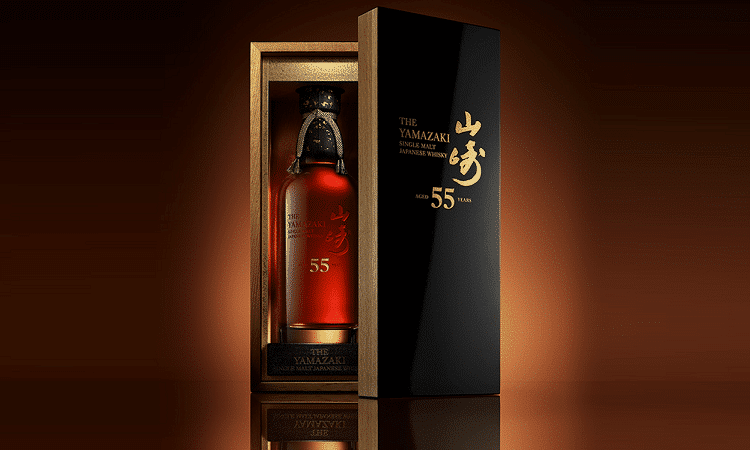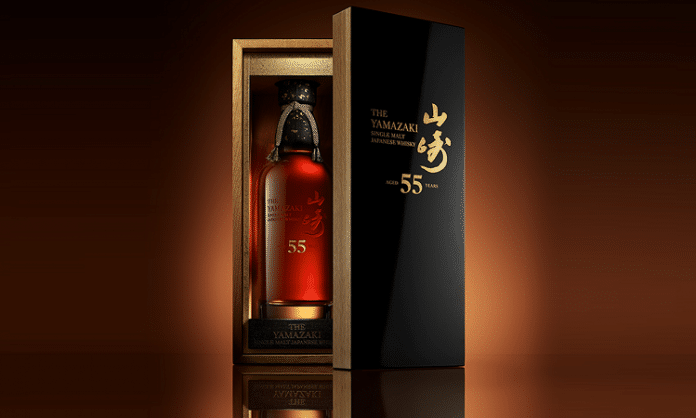 How much would you pay to taste an extremely rare whisky?
Tei-An, a Japanese restaurant headed by Chef Teiichi Sakurai, is one of the most posh places in Dallas to get Japanese cuisine. And on November 9th for a brief moment it will be one of the most posh places in Dallas to get a taste of an incredibly rare whisky from Japan.
The private event will host 18 whisky enthusiasts with enough cash to pay for the high-priced meal all to be able to taste the Yamazaki 55 whisky. Yamazaki 55 has become a bit of a legend in the whisky world thanks to the 2020 Tokyo Olympics being postponed. The whisky was released last year with only 100 bottles available but struggled to gain much traction thanks to the pandemic. Now, whisky enthusiasts around the globe are clamoring for a sip of this incredibly rare adult beverage.
Yamazaki 55 is a blend of two single malt Japanese whiskys. One distilled in 1960 by the legendary founder of the House of Suntory Shinjiro Torii and aged in mizunara oak barrels. And, the other distilled in 1964 and aged in white oak barrels. The blend was bottled in 2020 and released that summer.
Rumor has it that the House of Suntory decides what liquor stores and restaurants in what parts of the world get a chance at purchasing one of the rare 100 bottles of Yamazaki 55. The bottles are so rare that they are being sold for as much as $795,000 USD at auctions around the globe. As far as we know Tei-An is the only establishment in Dallas, and maybe even all of Texas, to be granted this privelage.
The dinner at Tei-An starts with a taste of more common Japanese whisky the Yamazaki 12-year. Then diners get to taste the Yamazaki 18-year, the 25-year, and finally the 55-year. Each glass is poured neat, so make sure you really like whisky before attending. After the whisky tastings Chef-Owner Teiichi Sakurai of Tei-An will prepare a 4-course Japanese meal that pairs well with whisky and whisky based cocktails. Finally, your evening will end with a nice cigar.
"Touched by the hand of Shinjiro Torii, Yamazaki 55 reaches out across time." – House of Suntory
The House of Suntory describes the Yamazaki 55-year whisky like this:
"Touched by the hand of Shinjiro Torii, Yamazaki 55 reaches out across time.
A spiritual blend highlighting the Mizunara cask whisky distilled in 1960 under the supervision of founder Shinjiro Torii and the White Oak cask whisky distilled in 1964. Each matured, amber drop reveals a complex and mystical Yamazaki-ness the world has yet to discover.
Yamazaki 55 is the House of Suntory's tribute to the passage of time."
About the Event:
Price: $5,555 / ticket
Date: November 9th, 2021
Time: 6:00 pm
Location: Tei-An
About Tei-An:
Address: 1722 Routh St #110, Dallas, TX 75201
Phone: 214-220-2828
Website: https://tei-an.com/
Note: Tei-An will be closed to the public during this event
Map to Tei-An:

Thanks Y'all:
This event was brought to our attention by Sarah Blaskovich of the Dallas Morning News. Thanks Sarah! If you're a DMN subscriber read her article here: https://www.dallasnews.com/food/restaurant-news/2021/10/28/youre-reading-this-right-dallas-restaurant-tei-an-is-hosting-a-5555-whisky-dinner/
---
Featured photo from the House of Suntory