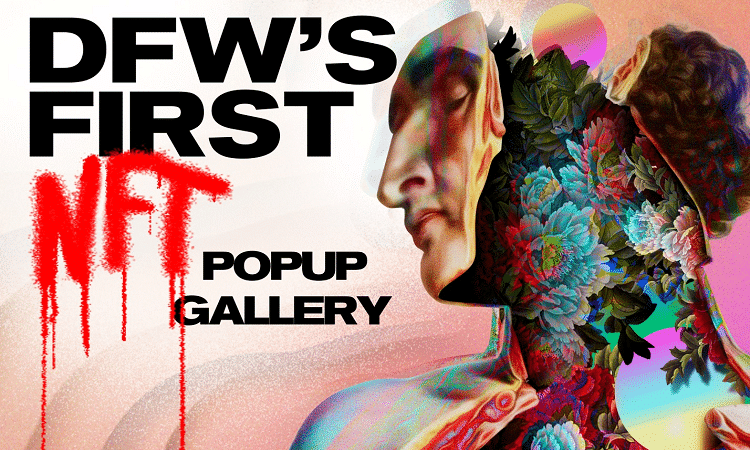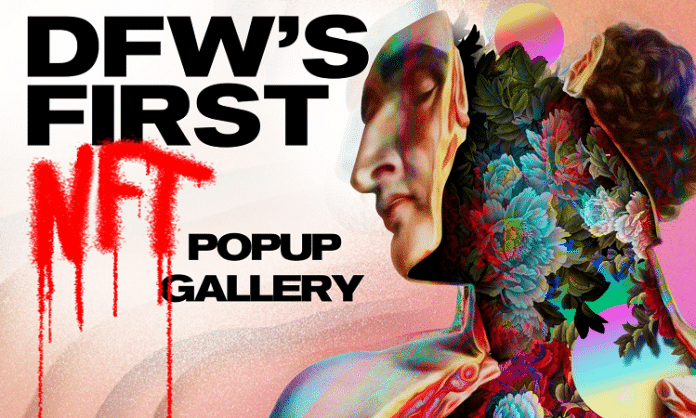 Note: While my agency offers crypto art consulting and artist management none of our artists are part of tonight's show.
NFT art also known as 'crypto art' has been buzzing across the web lately. This new type of art gives someone proof of ownership of a digital artwork file, even though anyone can view or even download that file at any time. The whole thing is managed by a blockchain system, yeah those cryptocurrency things, usually based on the Ethereum blockchain.
Tonight's pop-up features 11 different Dallas-area NFT artists that have sold a combined amount of over $1 million in digital art work over the past few months. The art will be displayed digitally though we are not entirely sure how as the event listing itself is not super specific on this part. Along with the NFT art gallery there will be a live DJ, cash bar, and food trucks to satisify your head bobbing, booze, and hunger needs in that order.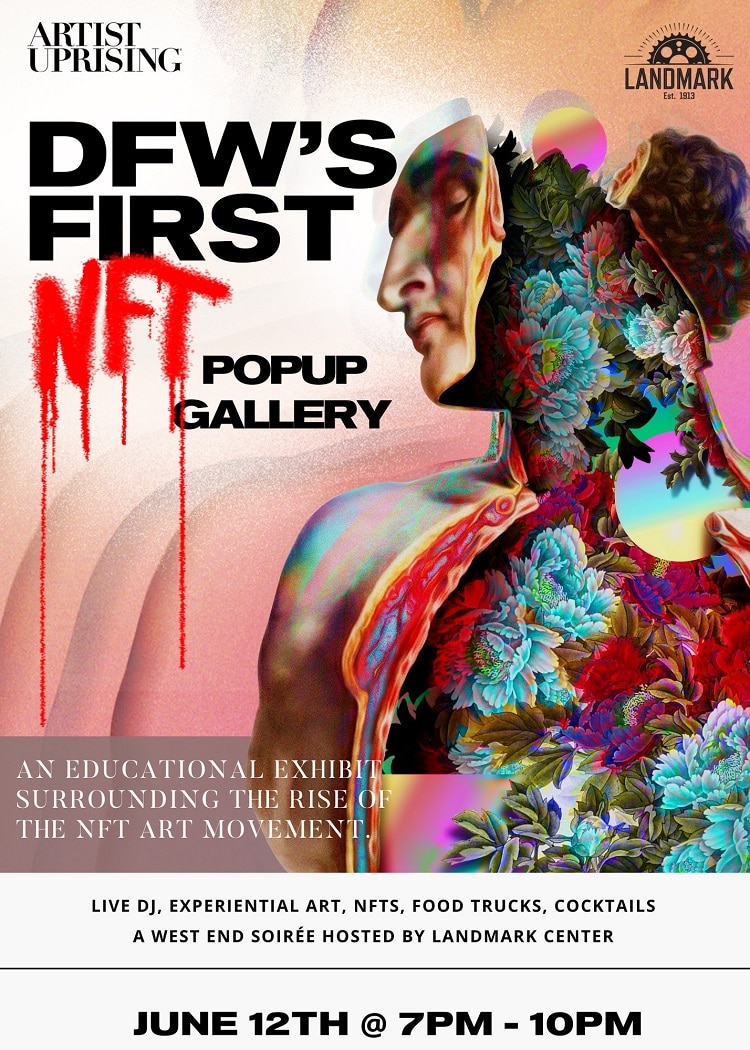 All of the artists works being presented tonight are digital art that is based on a blockchain system, which is a fancier way of saying they make digital art work instead of physical paintings or sculptures and that the proof of ownership should you buy one is located inside of thousands of computers. You don't have to buy the digital artwork though as artists often retain the copyrights to their work and sell physical prints which will be available at the show.
Tonight's event is being held by Artist Uprising and hosted by Landmark Center in Dallas' West End.
Price: $35
Time: 7pm – 10pm
Location: Landmark Center
Address: 1801 Lamar St, Dallas, TX 75202
Tickets on Eventbrite here: https://www.eventbrite.com/e/dfws-1st-nft-pop-up-gallery-event-tickets-152425275101
Editor's Note: you can also buy tickets at the event
Map to Landmark Center

---
Featured photo a cropped version of the event flyer by Artist Uprising used to promote the event