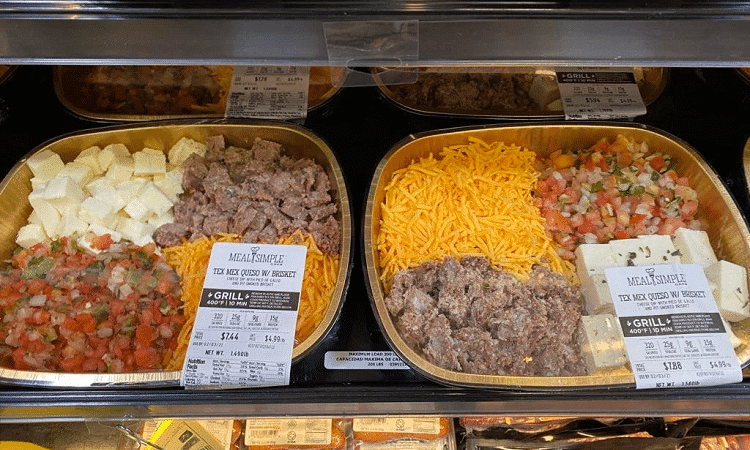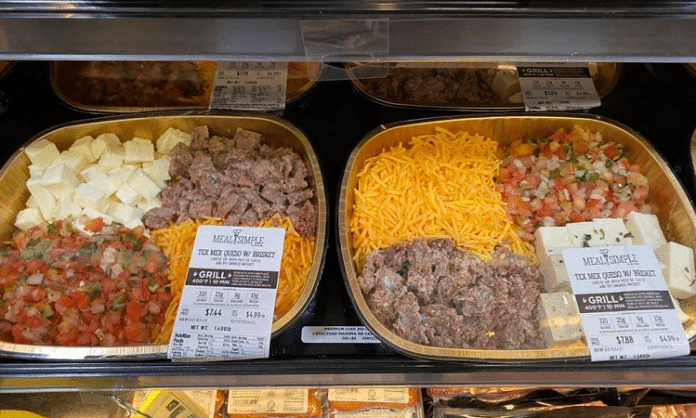 H-E-B is on a mission to make Texans lives better. If that wasn't apparent before it should be now as the beloved grocery giant has introduced a new ready to cook product – Queso w/ Brisket. The new product hit shelves just in time for the Super Bowl.
The Meal Simple kits were first spotted at an H-E-B in Cypress, TX northwest of Houston by Reddit user /u/haudi, though we have been told they should be on the shelves at most H-E-B locations. The kits come with all the fixins you need to make your own "Tex Mex Queso with Brisket" at home including brisket, pico, shredded cheddar, and a cubed white cheese. All at a fairly reasonable price, the photo posted to Reddit shows two kits that cost $7.44 and $7.88.
The only downside to these kits is that they don't appear to come with velveeta cheese. One commentor on the photo who had already tried the queso kit said "Damn good. Made nachos w it. Highly recommend."
Other commentors either said they were heading to a local H-E-B or lamented not having one nearby.
Thread on Reddit
Our H‑E‑B now sells ready to cook brisket queso kits. Only in Texas.
by u/haudi in texas
Featured photo by /u/haudi on Reddit. Used with permission.