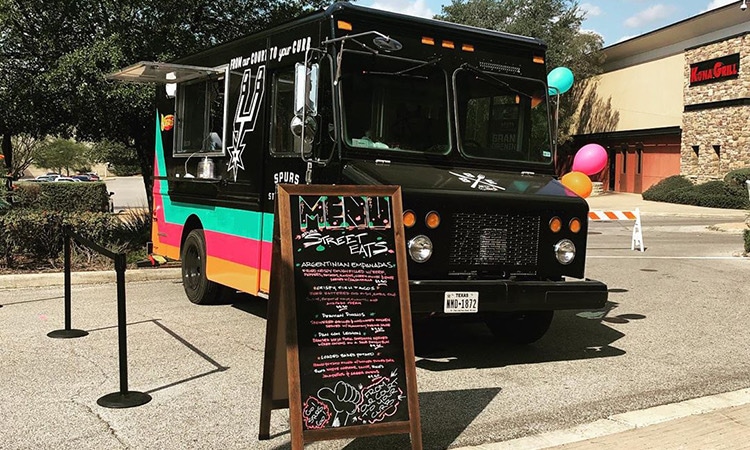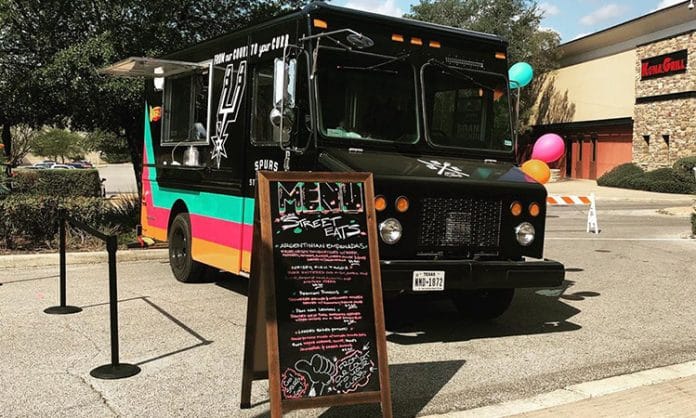 To feed hungry basketball fans and give them a taste of the AT&T Center safely, the San Antonio Spurs have opened their very own food truck!
The truck's menu features innovative dishes from AT&T Center chefs like Peruvian pinchos de carne and Argentinian empanadas.
You'll also be able to order our personal favorite dish, pan con lechon. It's a mouthwatering Cuban pork sandwich you won't want to miss!
Spurs fans even got to choose one of the menu items. They were able to cast their vote for chile poblano nachos or a loaded baked potato over french fries.
Obviously the loaded baked potato dish won. We can't wait to try it and experience all of the carby deliciousness!
The Spurs mobile restaurant will be making the rounds through San Antonio neighborhoods and food truck parks four days a week.
It should be easy to spot because of its bright, colorful design and giant Spurs logo.
But if you don't see it around town, you can find out exactly where it's parked by visiting its Twitter page.
The truck can also be reserved by restaurants and for private events.
And best of all, ordering from the truck is COVID-safe.
You'll be able to pick up your food while standing outside, which is safer than going into a restaurant. The workers will also wear masks while preparing your delicious order.
Why this is COVID-safe
Located outdoors, which has less risk of a COVID infection
Staff wear masks and food safe gloves
Social distancing in line for food
How to Find the San Antonio Spurs Street Eats Food Truck
Follow their Twitter account: @SpursStreetEats
Follow us on Twitter: @TXisLife
Catch us at Texas Research Park 'til 7:30pm tonight as we celebrate National Taco Day! pic.twitter.com/5a00mJCQsv

— SpursStreetEats (@SpursStreetEats) October 4, 2020
Featured image from the @spursstreeteats account on Instagram