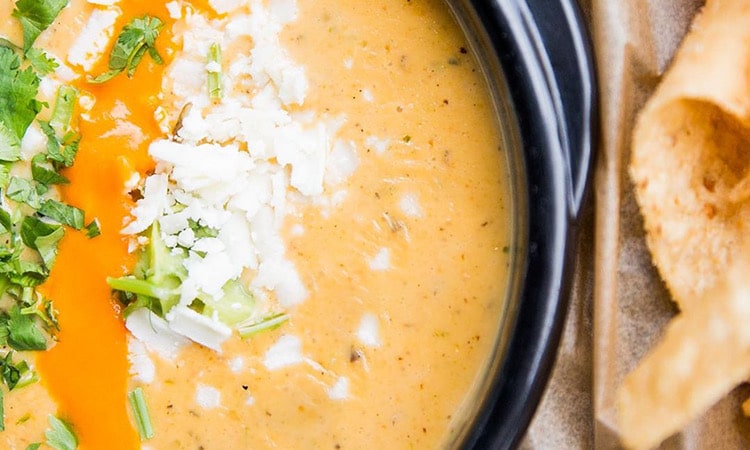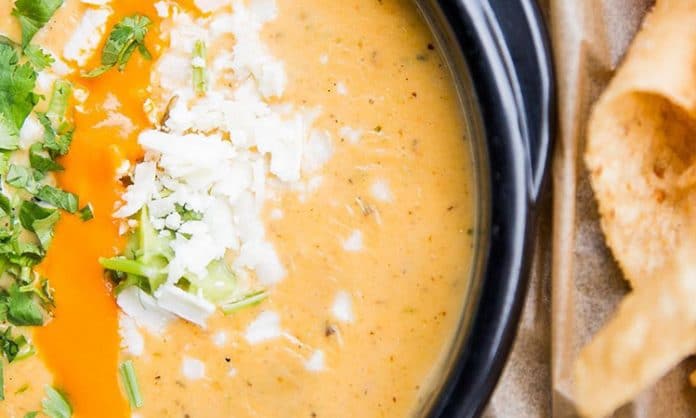 Like many Texans, we're big fans of Torchy's green chile queso here at Texas is Life.
It was named the best queso in North Texas by Dallas Morning News readers in 2017, and we definitely agree. It's hands down one of the tastiest dips that we've ever tried.
When we heard that we could get a jar of it at our local Whole Foods, we were pumped.
Starting on September 25th, 40 Whole Foods locations throughout Texas, Arkansas, Oklahoma, and Louisiana started selling Torchy's melty green chile queso.
You'll be able to get it at 13 Whole Foods in the DFW area and select stores in Houston and Austin too. This means you can enjoy Torchy's queso at home no matter what part of Texas you're in or even if you're unfortunately traveling to Oklahoma.
The dip comes in an 11.5 ounce jar and is located in the refrigerated section for just $7.99.
Torchy's queso wouldn't be complete without a sprinkle of cotija cheese and a drizzle of their fiery Diablo sauce. Luckily for us they've decided to sell it at Whole Foods too.
You can find their hot sauce in the condiment aisle in 6.7 ounce jars for only $9.99.
While you're there, don't forget to pick up a bag of tortilla chips and some local Texas craft beer to enjoy with your queso!
Featured image from Torchy's Tacos Instagram account