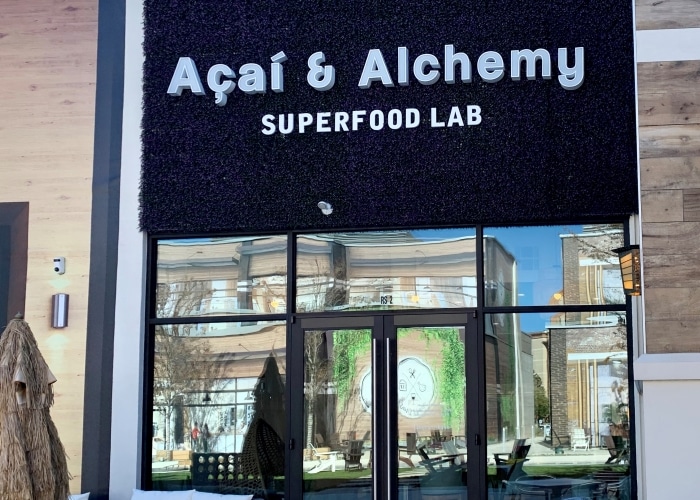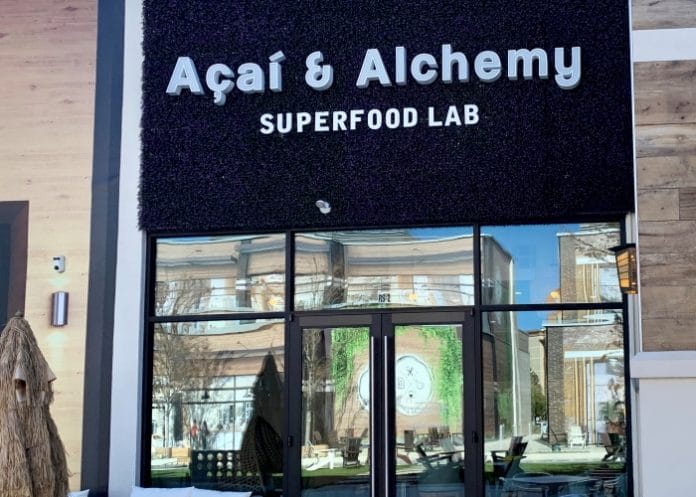 If you have been to Willow Bend Mall in Plano recently, you may have noticed a new outdoor plaza that serves as a destination dining area with multiple new restaurants. One restaurant in particular is a new unique, superfood experience called Açaí & Alchemy. What makes the açaí berry a superfood? Açaí is rich in Omega fats, proteins, minerals, and antioxidants, supporting our bodies and cells.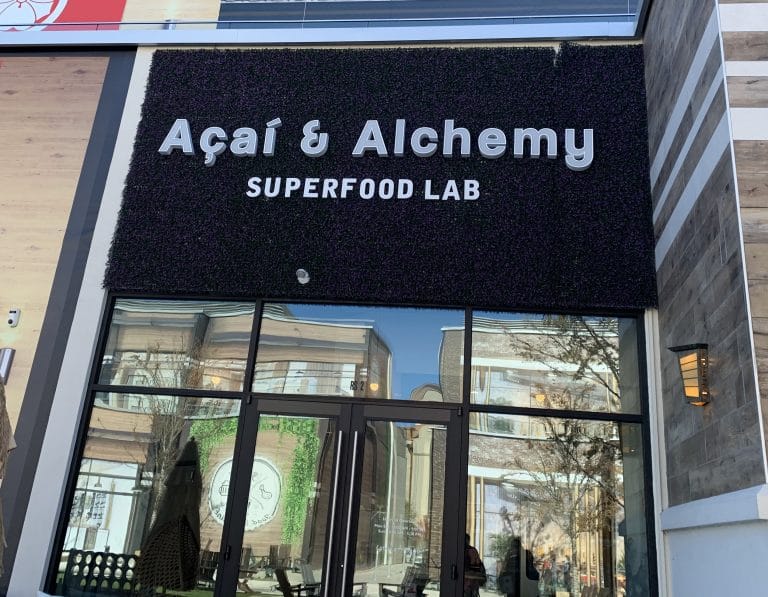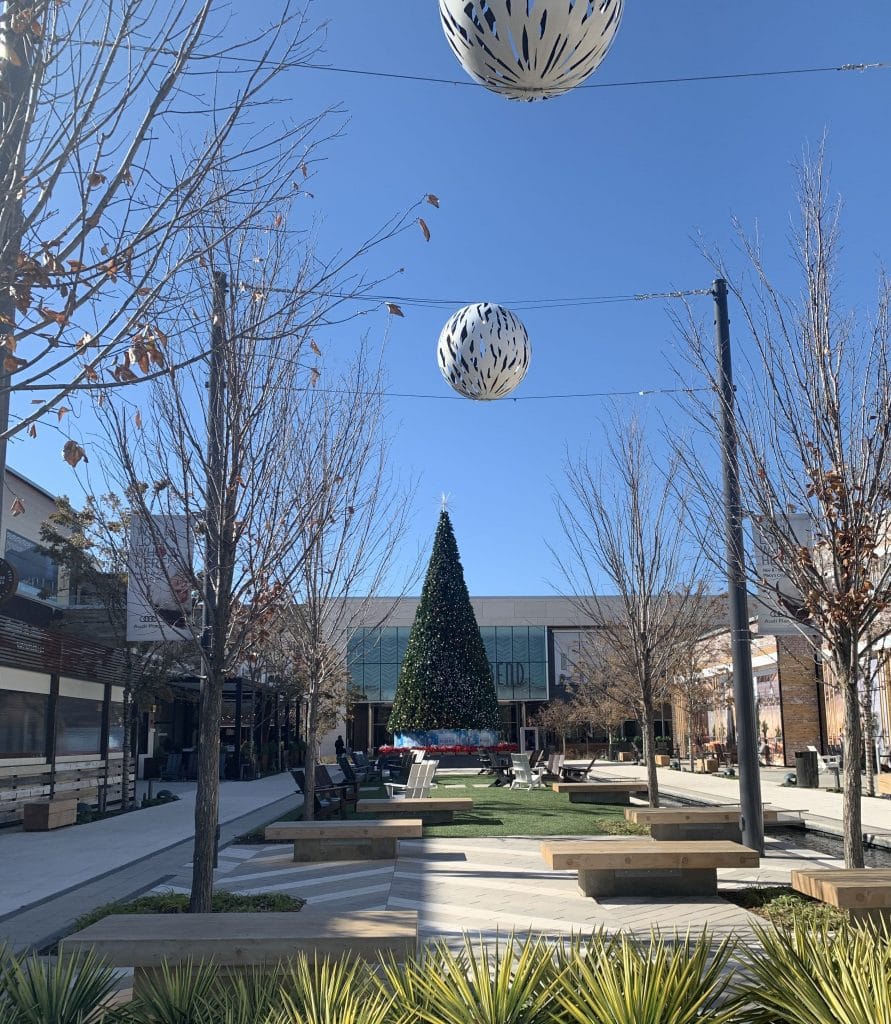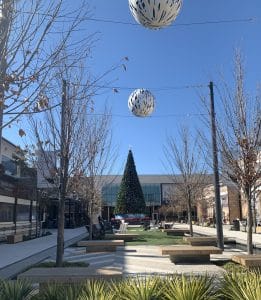 Founder and owner, Lisa Nguyen said she was inspired by "current health trends,  [her] favorite tastes of exotic Asian fruits from [her] childhood and [her] travel experiences." This combined with her newfound passion for health and wellness turned her "creative outlet" of finding new and unique recipes into the "true passion" that inspired Açaí & Alchemy.
"The true essence of Açaí & Alchemy is the coming together of people, friends and family, over…a shared passion for health and wellbeing." – Lisa Nguyen
I had never tried an açaí bowl before so I was excited to see what all the hype was about.  Immediately walking into the restaurant, I noticed it felt cute, cozy, and colorful. There were a few seats along the counter and a low hanging chair. It was decorated with fun, bright colors and plants that made it feel lively and tropical.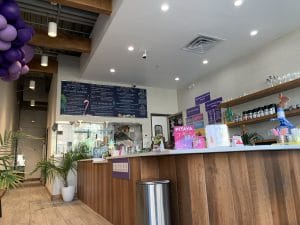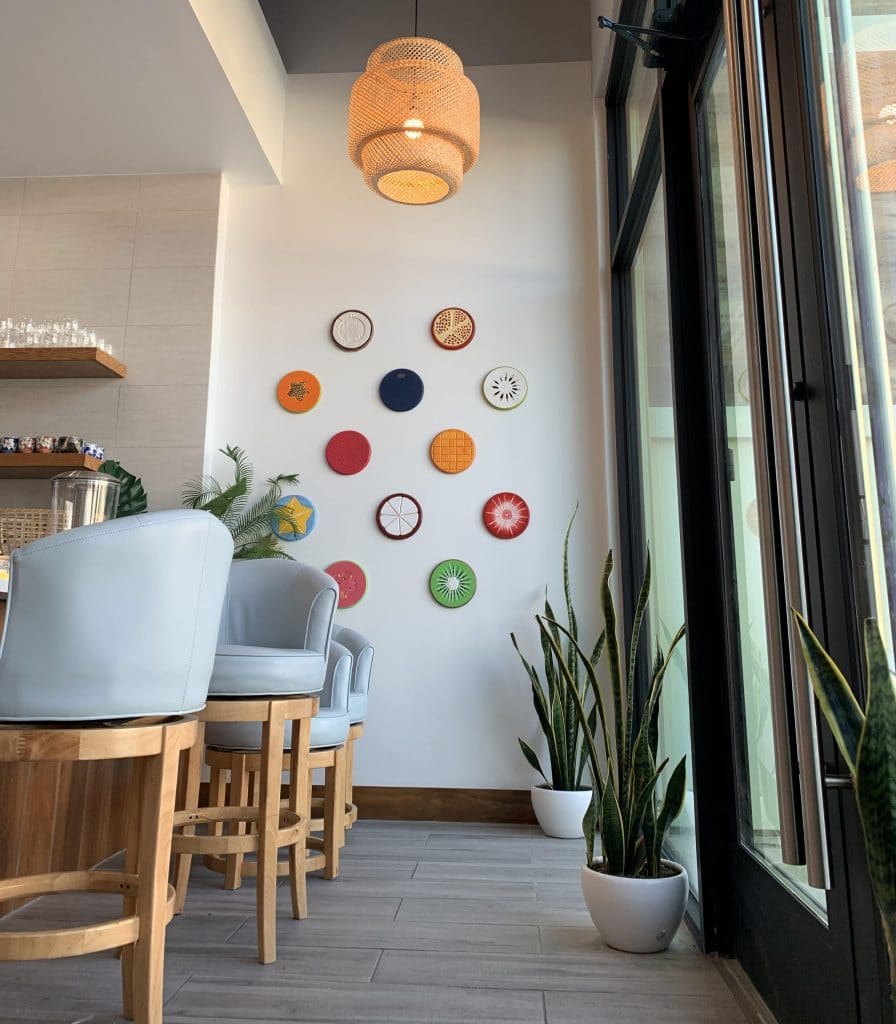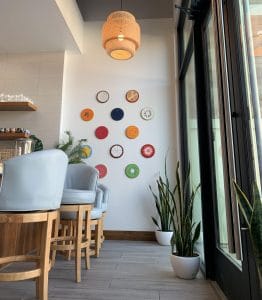 When ordering an acai bowl, you first choose the size – small (12oz), regular (16oz), or large (24oz). Then you pick your base – the smoothie mix. Finally, you pick the toppings which includes an array of seasonal fruits among other healthy options. They had such a large choice of toppings and add-ins that my indecisive self took a minute (or 5) to decide. Sorry cashier.
During my visit I tried the California Beach Bowl with kiwi, pineapple, granola, and raw honey. It was presented so nicely that I almost didn't want to mess it up.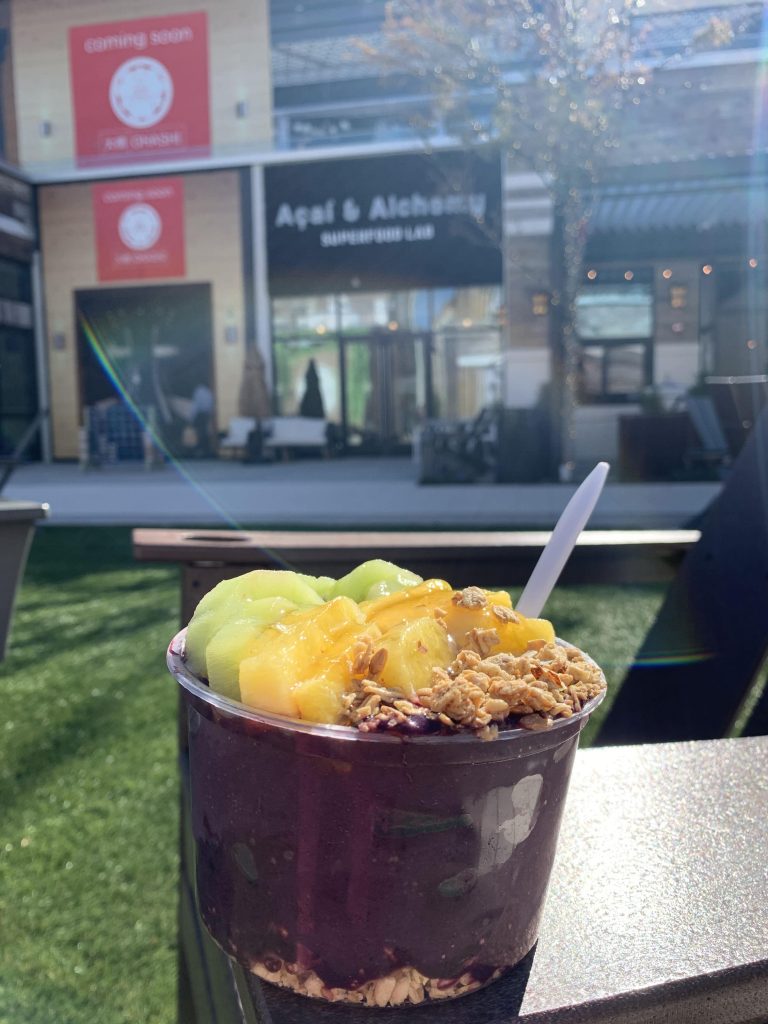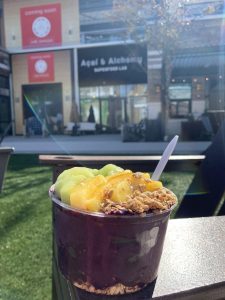 The texture was so smooth, yet thick like an ice cream smoothie. It was also satisfyingly sweet without being overbearing. The fresh pineapple and kiwi gave the bowl a tart yet sweet and juicy flavor that complimented the açaí bowl well. Exceptionally light and refreshing. The granola (on the top and bottom layer) added a nice crunchy texture. The bowl overall was filling without making me feel sluggish like ice cream would. Basically, the açaí bowl had all the best parts about ice cream without all that sugar, dairy, and guilt. Bonus points for being portable.
Overall: Definitely recommend. It's the perfect, on-the-go, healthy meal to eat while walking around Willow Bend shopping or just enjoying the outdoor views of the plaza. It will leave you full for hours while satisfying your sweet tooth.
"I am truly looking forward to sharing my passion for health with more beautiful recipes, and inspiration." – Lisa NGUYEN
Find your way over the Willow Bend Mall in Plano and check out this healthy, refreshing new restaurant or check them out online at www.acai-alchemy.com. The best way to get there is park on the East side of the mall either in the parking garage near Neiman Marcus or in the uncovered parking lot next to Dillard's.
Note: All opinions are my own. This is NOT a sponsored article.