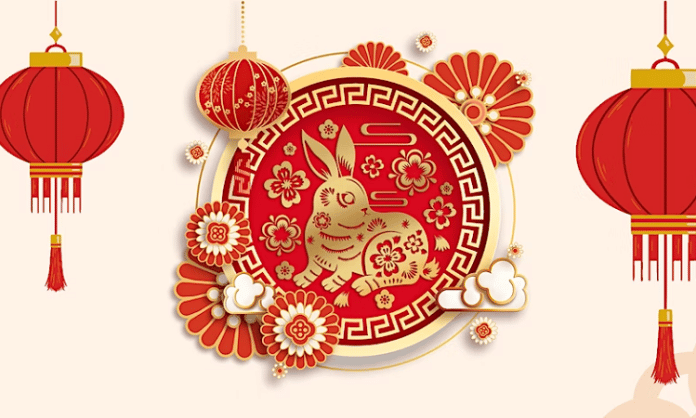 Gather your friends and family and join the Pearland Chinese Association in celebrating the Lunar New Year (better known as Chinese New Year) at the Pearland Lunar New Year Festival and Gala on Saturday, January 21st, 2023. The entire celebration of the year of the Rabbit will take place from 2:00pm until 10:00pm but is broken into two parts, a free festival in the afernoon / early-evening and then a Gala in the evening.
The Lunar / Chinese New Year is recognized across the globe and has been celebrated for over 3,500 years. Despite the rest of the world celebrating new year at the moment the year changes between December 31st and January 1st, the Lunar New Year Celebration is recognized on a different day each year and often on a different day in different countries / cultures with their own traditions all based on the Lunisolar calendar. To kick the afternoon of festivities off, Pearland will start with a cost-free festival until 5:00pm at Pearland Junior High West.
This family-friendly event will include:
Calligraphy and Chinese Paintings
Traditional Chinese Costume and Photo Booth
Origami and Balloon Art
Ceramic Art
Chinese Chess
Tai Chi
Robotics, Coding, and VR games
Food Truck, Chinese traditional snacks, popcorn, cotton candy, etc.
After a two hour break, the event will pick back up with the Lunar New Year Gala. From 7:00pm until 10:00pm, you'll be able to sit back and celebrate the Year of the Rabbit with residents, local artists, and students. This gala will include:
Lion and Dragon Dance
Chinese Opera
Chinese Folk Dance
Chinese Martial Arts
Chinese Instrumental Music
Folk Songs and Ballads
The Pearland Chinese Association will be partnering with AYLUS Pearland to bring these performances to stage. Tickets for the gala range between $5-$20 and they welcome both children and adults. You are invited to bring the whole family down to celebrate at 2337 N Galveston Ave, Pearland, TX 77581.
Vitals
Price – $5-$20
Website – https://txpca.org/en/events-en/
Address – 2337 N Galveston Ave, Pearland, TX 77581
Map to the Pearland Pearland Lunar New Year Gala
at Pearland Junior High West

---
Featured image via the Pearland Chinese Association Eventbrite page linked above