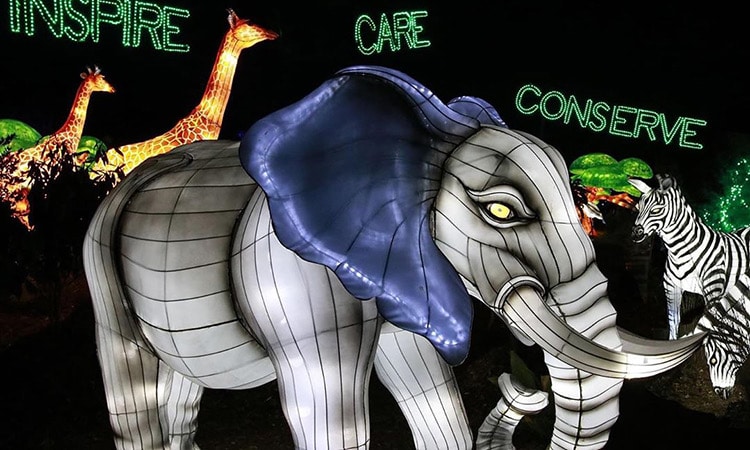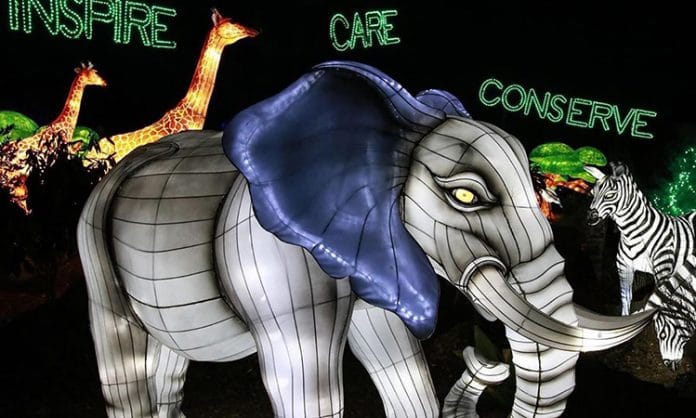 Your favorite Dallas holiday tradition is back! The Dallas Zoo is turning its annual Christmas lights display into a COVID-safe drive-thru event.
You'll be able to drive your vehicle on a mile long path that's lined with over a million lights, Christmas decor, and themed vignettes like Santa's candy cane lane and an ice palace full of penguins.
The path goes through areas that haven't been open to the public in years, so you'll be able to see new parts of the Dallas Zoo.
There will also be a dedicated Zoo radio station playing holiday music to go along with the lights display, and a snack bag you can preorder. It has treats like pocorn and hot chocolate to warm you up and get you in the Christmas spirit!
The event will run from November 20th to January 3rd. It's open to the public on weekends and most weekdays from 6:30 PM to 9:30 PM.
Tickets cost $65 per car or $50 if you're a member of the Dallas Zoo.
You can't buy tickets at the gate, so make sure you get yours online when they go on sale on November 2nd for members and November 5th for the general public!
Get your tickets here: https://www.dallaszoo.com/zoolights/
Why This is COVID-safe
The event is outdoors which is known to reduce the risk of infection
Everyone stays in their cars for the event
There is no contact with surfaces others have had contact with
Map to the Dallas Zoo

Find more Things to do in Dallas
Featured image from the Dallas Zoo's Instagram account