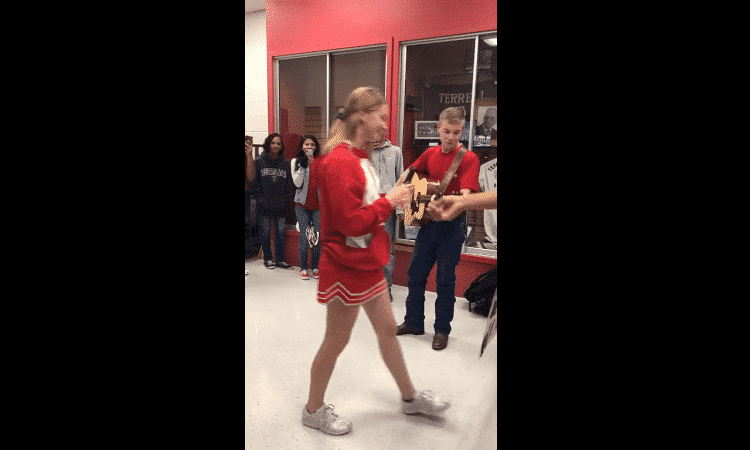 Earlier this semester Terrell High School was buzzing about how a fellow classmate asked out his homecoming date. 17 year old Texas Country musician Reece Norris (no relation to Chuck so we're told) asked out his date by singing George Strait's "Check Yes or No" and playing guitar. One of his friends held up a large sign with boxes for "Yes" and "No" asking if she would be his date to homecoming. The girl Reece serenaded and asked out, 16 year old classmate Rylee Riggin, checked the yes box by drawing a heart.
Initially he didn't want to share the video online as he thought it was a more private moment between him, Rylee, and their friends; but after being convinced by his friends, Reece uploaded the video to a Facebook Page he created to help promote his music. From there it went viral gaining 3.4 million views, 47,000 shares, and over 12,000 heart reactions as of writing.
Watch for yourself here:

The new found fame and online attention didn't appear to get in the way of Reece and Rylee having a good time at homecoming. Here's a picture of the two of them celebrating 1 million video views at homecoming.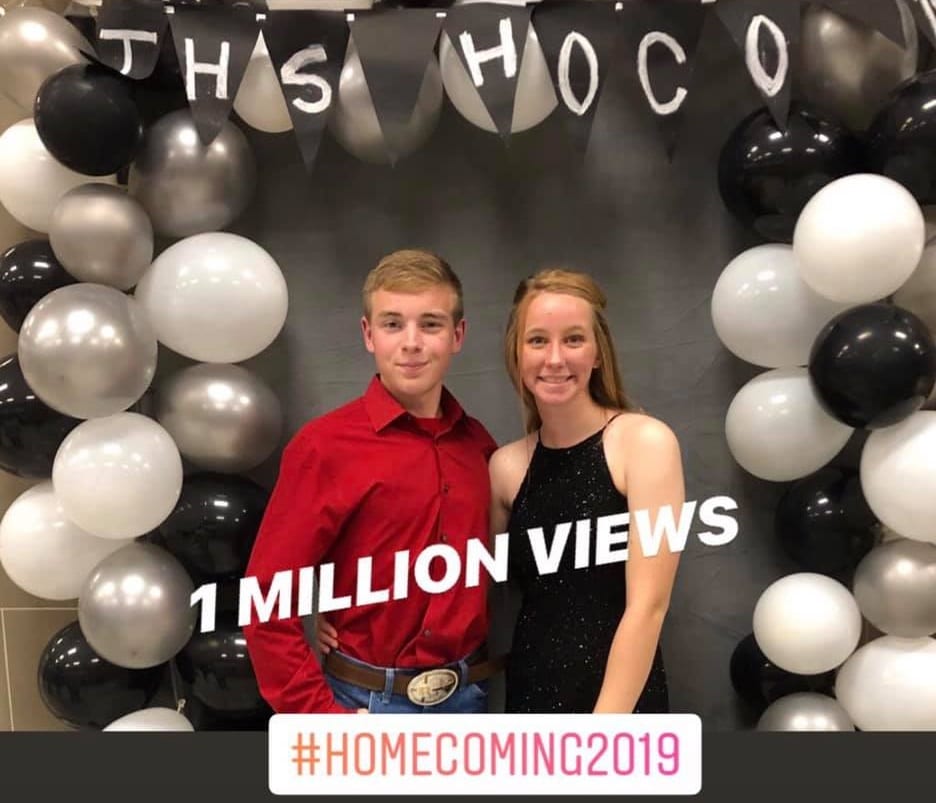 This probably isn't the last we're gonna hear of Reece on the Texas music scene either. He was recently named Junior Artist of the Year at the 2019 East Texas Music Awards and was named a Top 5 Finalist for Young Artist of the Year by the Texas Country Music Association.
Here's the full viral Facebook post:

Featured image courtesy of Reece Norris Music on Facebook
Photo of Reece and Rylee courtesy of Reece Norris Music on Facebook