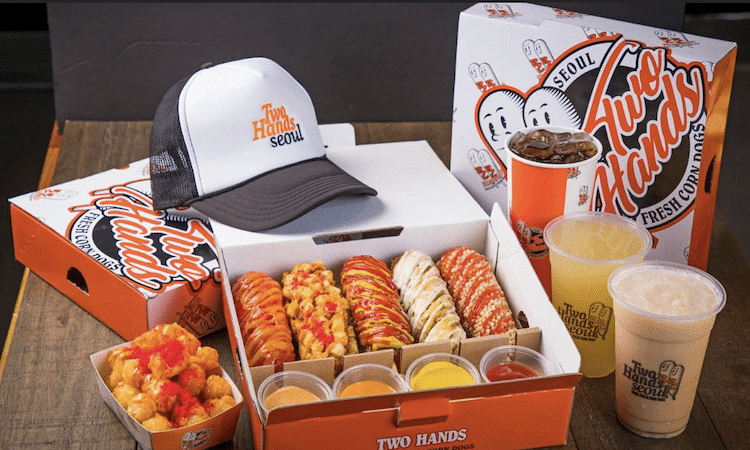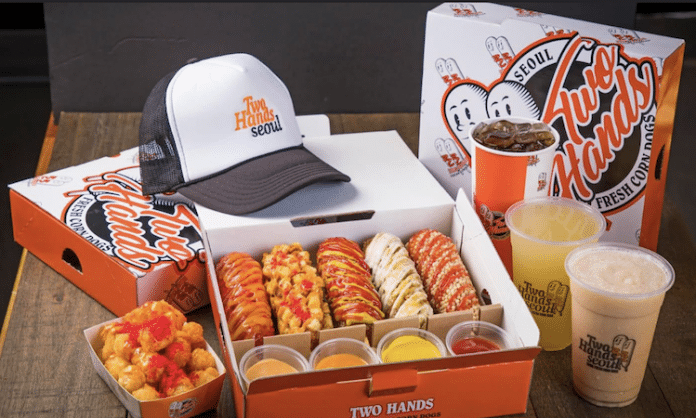 Who doesn't love a good corny dog? Most Texans are used to eating these popular snacks at the state fair, but this restaurant is bringing them to Grand Prairie all year long with a special twist. Two Hands Seoul Fresh Corn Dogs takes sweet and savory to a whole new level by creating menus that have never been seen or tasted anywhere else. It's almost impossible to look at their menu and not be intrigued by their unique food items. Here's what their menu looks like:
Two Hands Dog: sprinkle of Two Hand's signature seasoning with ranch sauce
Spicy Dog: Combination of Two Hand's spicy sauce and hot Cheetos powder
Potato Dog: Potato cubes wrapped corn dog with Two Hand's dirty sauce
Crispy Rice Dog: crispy rice puffs wrapped corn dog, added extra crispiness and flavor (sugar optional)
Classic Dog: a combination of sweet and savory taste. The classic Korean style corn dog
Injeolmi Dog: bean powder with Two Hand's sweet sauce, added extra savory taste on it
The following posts from the Houston location show the delicious food Grand Prairie gets to look forward to.
Two Hands also gives you the option of choosing your filling for these dogs. The traditional interior is simply beef sausage, but they also offer half sausage and half mozzarella, whole mozzarella, and lastly half mozzarella and half cheddar. Once you've decided on how you want your corn dog, it is highly recommended to order it with their side of "dirty fries" (deep fried tater tots with hot Cheetos powder and special sauce) and wash it all down with their refreshing lemonade slush or horchata slush.
Two Hands will join Asia Times Square with their various eateries which include sushi, ramen, ice cream, and more. The corn dog scene is solidified here in Dallas with this new addition and is a must-try for all corn dog lovers!