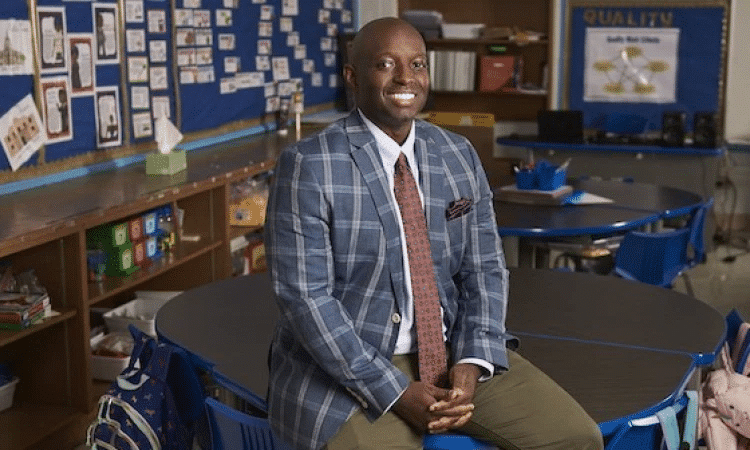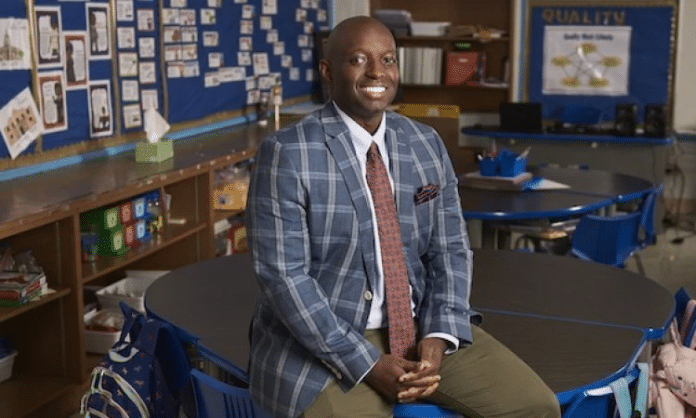 Eric Hale, a kindergarten and first grade teacher at David G. Burnet Elementary School in Dallas, was recently named Texas Teacher of the Year.
Hale was chosen out of six finalists because of his compassionate, hands-on teaching style.
He has a DJ booth set up in his classroom and regularly makes up songs for his students. He even has dance parties with them, creating a super fun learning atmosphere we wish we had as kids!
Mr. Hale also goes out of his way to ensure his students have everything they need to succeed. Many of his students come from low-income families and didn't have the technology they needed to participate in virtual learning this year.
Mr. Hale raised money to buy them used laptops and pay for their school supplies so they wouldn't fall behind.
His students regularly outperform other kids their age because of his exceptional teaching abilities and caring personality.
Mr. Hale is a teacher that wants to make sure every student knows they're valued and pushes himself to be the teacher he needed as a child. We think that Mr. Hale is definitely achieving that goal, and we can't wait to see all the things he accomplishes in the future. Congratulations Mr. Hale on this honor for your great work!
Featured image from Dallas ISD News Hub