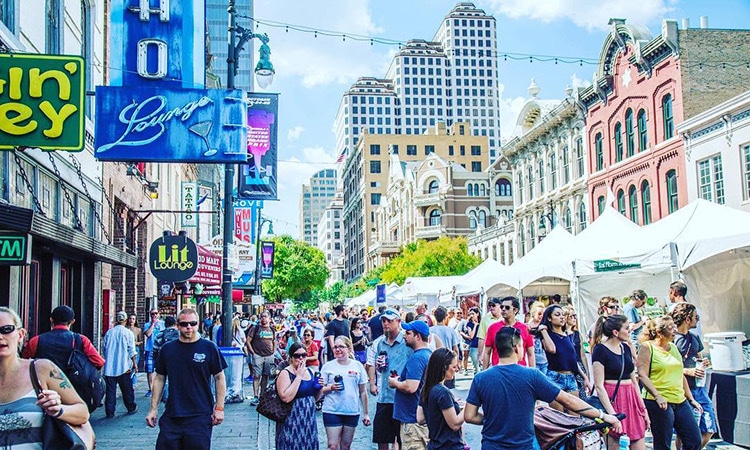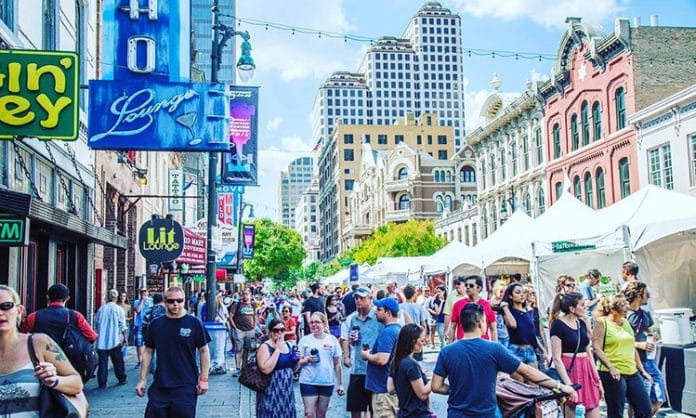 Despite many festivals and events being cancelled, the Pecan Street Festival is still happening in downtown Austin this May. We hope the COVID-19 coronavirus pandemic is over by then, because this long-running festival is one of our favorites and we would hate for it to get cancelled!
Twice a year, hundreds of vendors gather on Sixth Street and sell their handmade arts and crafts. You'll be able to find some amazing treasures, including things like homemade bath products, handpainted wooden roses, jewelry, tapestries, and original artwork.
In addition to arts and crafts, this festival always has amazing live music. Fifty talented musicians and bands will be playing on three separate stages this year. You'll get to hear performances by Joe Broome, Ashley Case, Sister Sister, Kaleidoscopes, and many others.
Another thing we love about this festival is the food! There are always unique eats to enjoy, from loaded ice cream sandwiches to fresh tuna poke bowls. We can't wait to sample tons of delicious food from Austin's best local restaurants and food trucks.
Pecan Street Festival is completely free to attend, so make sure you swing by Sixth Street on May 2nd or 3rd to enjoy a day of shopping, music, food and fun. See you there!
Website: http://pecanstreetfestival.org/