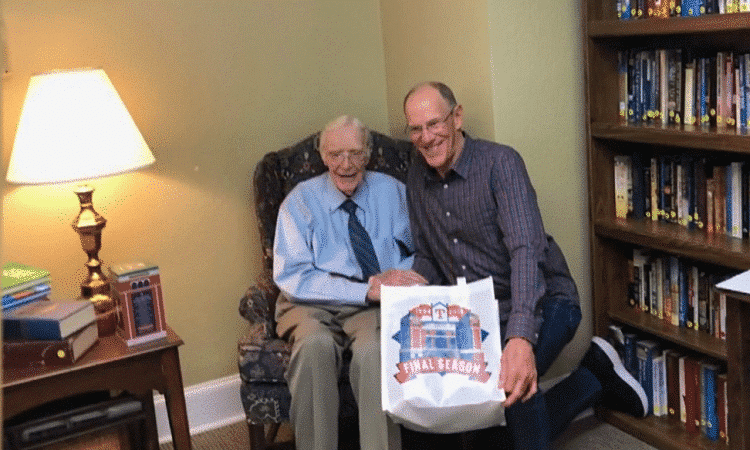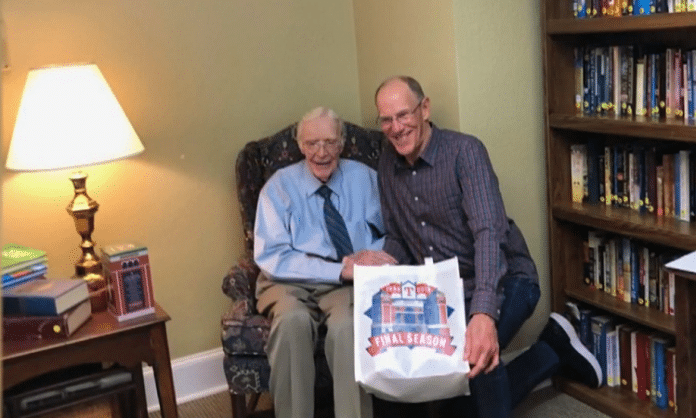 Retired Army Colonel Lee James turned 106 last week in Mesquite, TX. The World War 2 veteran spent time with his family and Friends. Colonel James told a reporter for CBS 11 that part of his longevity is due to his eating healthy, doing things in moderation, and always keeping fit.
The biggest surprise for this birthday celebration came when someone from his favorite team stopped by bringing a few gifts, Tom Grieve. Tom Grieve was a player for the Texas Rangers (1976), the General Manager for the Rangers (1984-1994), and is now the TV color commentator for the Rangers (1995-present). Needless to say Colonel James was excited that someone so involved with his favorite baseball team came by.
He said another part of reaching 106 is keeping your mind active, he's been spending his time reading and memorizing poetry when he's not watching the Texas Rangers.
Colonel Lee James is also one of the oldest living graduates of Texas A&M University having graduated in 1936.
Watch Video from CBS 11