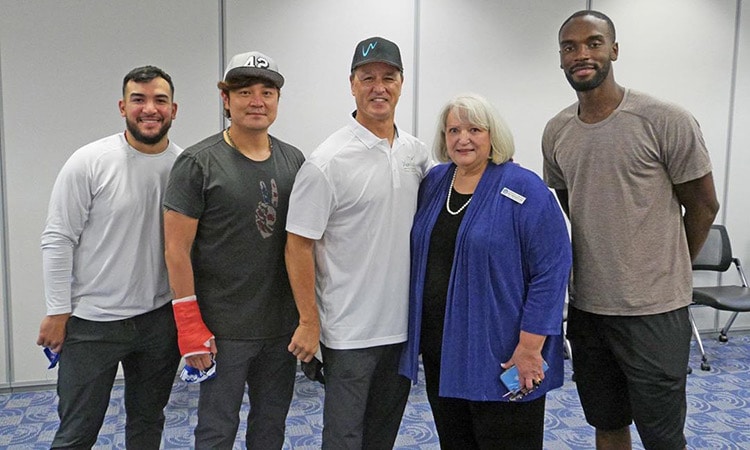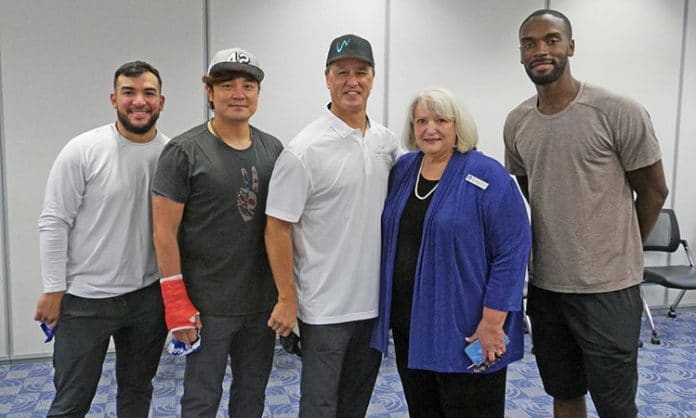 Because of the pandemic, the Texas Rangers had some time off. Instead of wasting it on Netflix, the team decided to make a difference in their local community by working with Meals on Wheels to fight senior hunger.
Don Wakamatsu, bench coach for the Texas Rangers and founder of the WakWay Farm and Foundation, devised a plan to give away food to seniors in need.
He recruited eight other team members including Willie Calhoun and Joey Gallo to make and sell handmade jams. The team took a cooking class from Chef Donna Collins where they learned how to craft delicious fruit jams like passion peach and cotton candy grape.
They're selling individual jams for $15.78 on the WakWay Farm webstore and gift boxes for $48. The baskets include a homemade jam autographed by one of the Texas Rangers, plus a jar of Arizona desert blossom honey and snickerdoodle nut butter. Yum!
When you buy a gift box, the Rangers will match your donation and give a basket away to Meals on Wheels. They may even deliver the boxes to seniors personally like they did a few weeks ago!
These gift boxes are not only keeping local seniors nourished and fed, but also lifting their spirits. Receiving a jam that's been handmade and signed by their favorite Texas Rangers player really brightens their day.
So make sure to check out the gift boxes and order one if you can to benefit local seniors in need!
Featured image from WakWay Foundation Instagram account