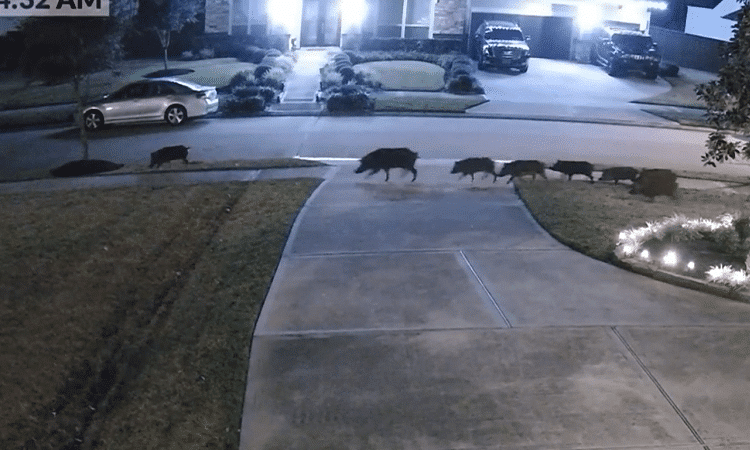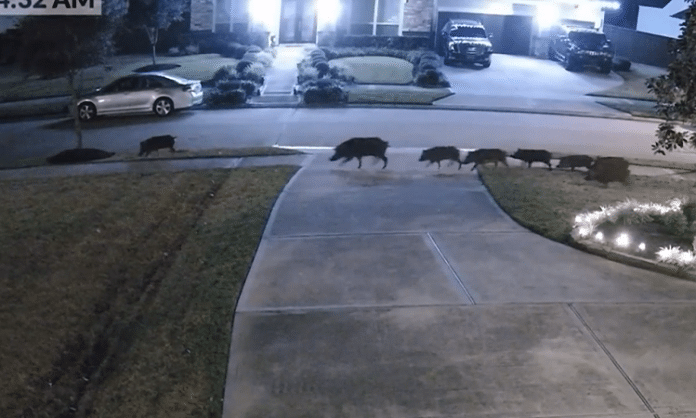 A few weeks before Christmas and all was quiet in the Sienna neighborhood of Missouri City, even the massive family of feral hogs running down the street. The pack likely came from the Brazos River and took a journey down a residential street tearing up yards and landscaping all along the way.
According to Glen Garner, whose doorbell camera caught the action, the sounder of feral hogs numbered between 25 to 30 and was only in his yard a little over a minute and then kept moving swiftly through the neighborhood scouring for food.
This all happend around 4:30am.
Watch the Video:
We can't embed the video from KWTX's website, but if you click the thumbnail below you'll be taken to their article where the video autoplays (after an ad of course).
Thanks Y'all:
Shoutout to Glen Garner for capturing the video and sharing it with KHOU who shared the article and video with KWTX.
---
Featured photo a screenshot from the video linked above from Glen Garner, KHOU, and KWTX.