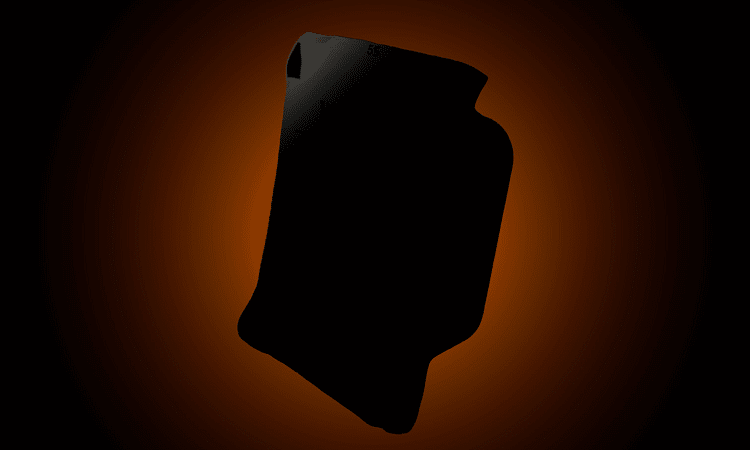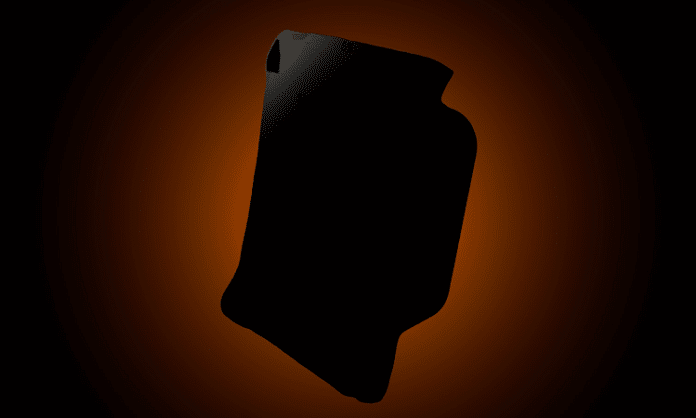 Whataburger's social accounts have spent over a week teasing fans about something new coming. The tweets started going up several days before Christmas from the official Whataburger Twitter handle. Now, a post in an unofficial Whataburger fans group on Facebook claims to have leaked the secret out to everyone claiming "The wait is over!!!".
👀🔥 see you soon pic.twitter.com/JoafFDWNc2

— Whataburger® (@Whataburger) December 20, 2021
The suspense is really heating up…it won't be long now pic.twitter.com/OS0olE9F3D

— Whataburger® (@Whataburger) December 27, 2021
There were a lot of guesses on Twitter as to what the new menu item might be that Whataburger was teasing, we even guessed that it might be a Chicago-style deep dish pizza (jokingly of course).
Chicago-style pizza?

— Texas is Life (@txislife) December 20, 2021
But now a post in the Facebook Group "Whataburger Fanatics", which is not owned or managed by Whataburger, claims to show a photo of the new item. If the photo is real and the claim is true, it's a new limited edition spicy ketchup called "Spicy Ketchup Limited Batch #2 With Hot Sauce". Essentially what looks like a mixture of a hot salsa and Whataburger's fancy ketchup.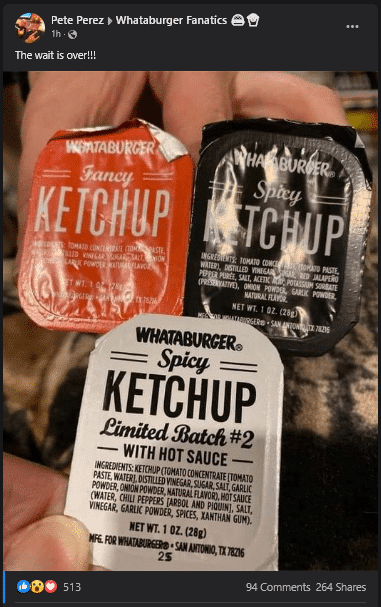 There's no telling if this photo posted by user Pete Perez is real since Whataburger hasn't made their official announcement yet and at least one group member thought it looked suspicious.
We wish we could tell you that we trust the person who posted this, but our researchers were not able to find any connection between the Facebook user and Whataburger aside from their being a member of the group that has posted seemingly real photos in the past.
There also appear to be indicators of Photoshopping. When looking at the photo you can see there are two dipping sauce packages on top with shiny surfaces reflecting a lot of overhead incandescent light, the white top should also probably show some signs of light as well, but there is no reflection at all on the supposed leaked ketchup packet and it looks flat and dull.
We tried techniques like a reverse image search on various engines, but were not able to get a match for the whole photo or part of it (assuming the bottom ketchup was added in / edited).
What do you think. Is this a legitimate leak?
---
Featured photo from Whataburger's Twitter account