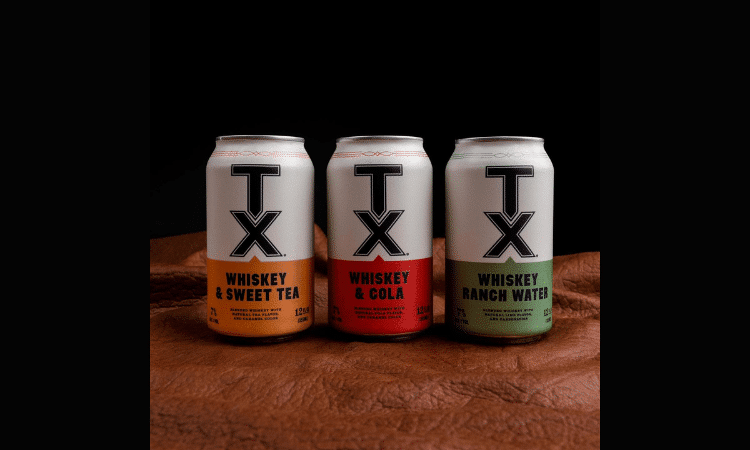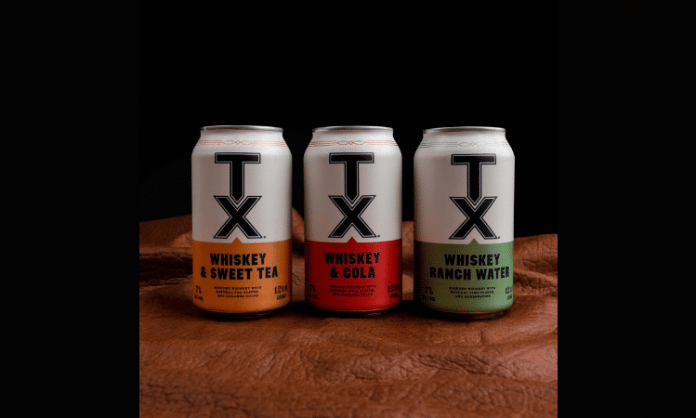 "Uniquely and distinctly Texan" canned whiskey-based cocktails are now at a liquor store near you.
On November 20, TX Whiskey teased fans with a social media post of an canned drink looking refreshing with the caption "for the backyard and beyond." Finally on December 15, they revealed the much anticipated product reveal on social media.
View this post on Instagram
Fort Worth's TX Whiskey Distillery announced the release of a line of whiskey-based canned cocktails that aim to offer convenience and versatility – plus a uniquely Texan flavor of course. TX Whiskey releases three different flavors of the canned and carbonated cocktails – Whiskey & Sweet Tea, Whiskey & Cola, and finally Whiskey Ranch Water – all with an ABV of 7%.
"No one can like TX can. Now available in retailers around Texas."
TX Whiskey and Cola is made with cinnamon, cloves, and nutmeg as well as some vanilla and caramel. TX Whiskey and Sweet Tea make use of black tea, lemon, and soft pear with a finishing touch of vanilla. Finally, the TX Whiskey Ranch tastes like lime, pear, and vanilla with some citrus all according to TX Whiskey.
View this post on Instagram
These delicious concoctions are only available in Texas and sell for around $12.99 for a four-pack (varies by location and store). Just go to your nearest liquor (or use the store check the store locator) to buy your very own cans for yourself or you and your pals.
TX Whiskey hopes to release more flavors eventually if their newly released canned cocktails perform well in the market. Check out their Instagram or official website for for more information and to stay updated on any future flavors!
Notes:
We are unable to embed social media posts directly from TX Whiskey likely due to its largely age restricted content so we linked to its Facebook and embedded soocial media posts from other sources.
We do not encourage underage drinking.
Please drink responsibly and NEVER drink and drive.
---
Featured image credit: TX Whiskey Distillery Facebook (linked above)