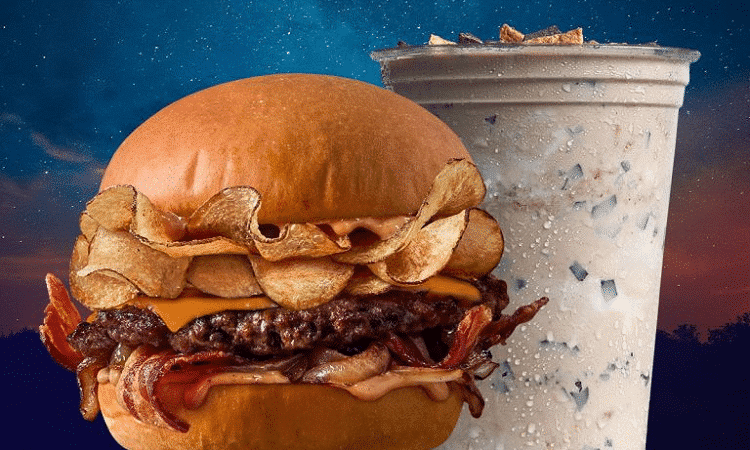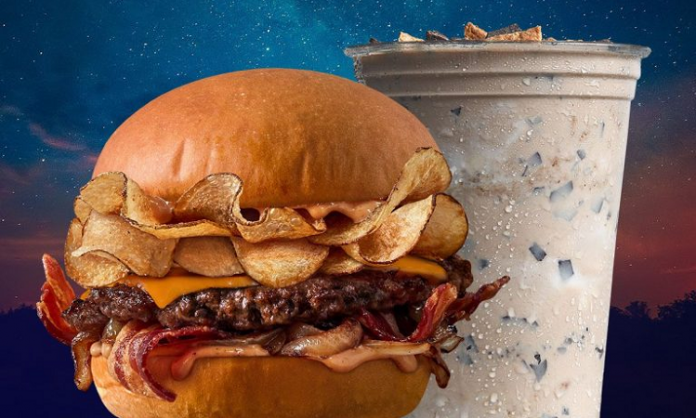 2020 has been a year most Texans would love to forget about and it's only August. Plano, TX based Mooyah Burgers and Fries decided we all deserve a treat for getting this far into such an awful year and has released two new limited time creations sure to make you hungry for a campout with your friends; the Campfire Burger and S'mores Shake.
The campfire burger starts with a quarter pound of certified angus beef with applewood-smoked bacon, grilled onions, and melted cheddar cheese layered over it. The burger is then a drizzled in Mooyah's housemade hickory smoke 'campfire' sauce and is topped off with hand-cut potato chips to add that perfect salty crunch.
The S'mores Shake gives the classic treat a delicious ice cream twist. Vanilla ice cream is blended perfectly with all the essentials for the perfect s'more: marshmallows, Hershey's chocolate syrup, chocolate flakes, and of course graham cracker pieces.
The best part is you can enjoy both without getting campfire smoke in your eyes and while social distancing. It's the perfect treat for a backyard campout, a living room movie night with the family, or for ya know actually going on a camp out with a the family or a few close friends.
We're told you can order these separate, but if you order the items together you get more points in your Mooyah app.
Get your guitar and start practicing your favorite campfire songs, but don't wait too long. The Campfire Burger and S'mores Shake leave the Mooyah Menu on October 25th.
Mooyah has locations all over Texas including in these cities:
Austin, TX
Burleson, TX
College Station, TX
Denton, TX
El Paso, TX
Flower Mound, TX
Fort Worth, TX
Frisco, TX
Mansfield, TX
McKinney, TX
Plano, TX
Prosper, TX
Richardson, TX
Round Rock, TX
Sherman, TX
Southlake, TX
Texarkana, TX