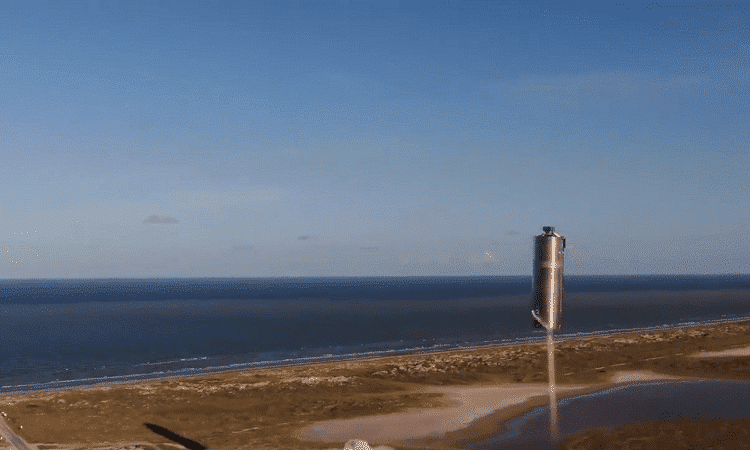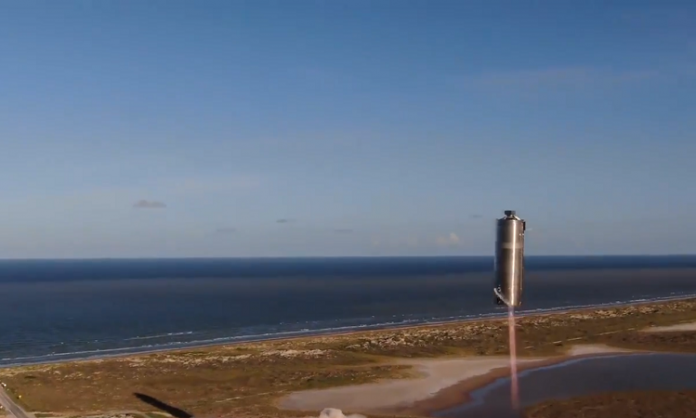 Texas just helped humanity get one step closer to Mars.
Tuesday afternoon at the SpaceX test facility in Boca Chica, TX the Starship prototype, dubbed Starship SN5, flew up into the air with a single Raptor engine reaching an approximate altitude of about 150 meters (492 feet) while flying sideways and landing on another pad nearby.
Watch The Launch:
Starship takes flight pic.twitter.com/IWvwcA05hl

— SpaceX (@SpaceX) August 5, 2020
This test is months behind schedule after the previous Starship prototypes, including Mark 1 and SN4, exploded during testing.
Elon Musk, a possibly soon-to-be new Texan, was happy with the successful test posting a response to someone else "Mars is looking real."
Mars is looking real

— Elon Musk (@elonmusk) August 5, 2020
This is the first successful test of the Starship prototype, an earlier test called Starhopper completed successfully last year
More Launch Videos on Twitter
NASA Space Flight Video:
LAUNCH! Starship SN5 has launched on a 150 meter test hop at SpaceX Boca Chica.

Under the power of Raptor SN27, SN5 has conducted what looks like a successful flight!

Listen to the SpaceXers cheer!

Mary (@BocaChicaGal) filming history!

Livestream: https://t.co/rUNxATy7VJ pic.twitter.com/p5UTRFd0gI

— Chris B – NSF (@NASASpaceflight) August 4, 2020
CNBC Video:
LIFTOFF and LANDING!

SpaceX's Starship prototype rocket SN5 takes a short "hop" and then returns to land, in the company's first flight test of its next-generation rocket in almost a year. Credit: LabPadre https://t.co/ZZxr6VpJSq pic.twitter.com/F7tWRSUUGV

— Michael Sheetz (@thesheetztweetz) August 5, 2020
Everyday Astronaut Video:
Well. It happened 🤯 that grain silo just flew 🤯 what an insane site to see. Standby for 4K slow mo later tonight 😍 great work @SpaceX / @elonmusk!!!! Let's see 3 raptors now 😈 pic.twitter.com/nXsCG814Qg

— Everyday Astronaut (@Erdayastronaut) August 5, 2020