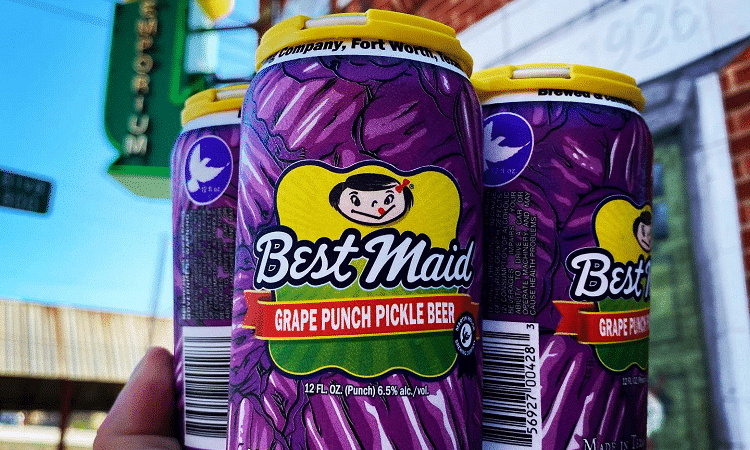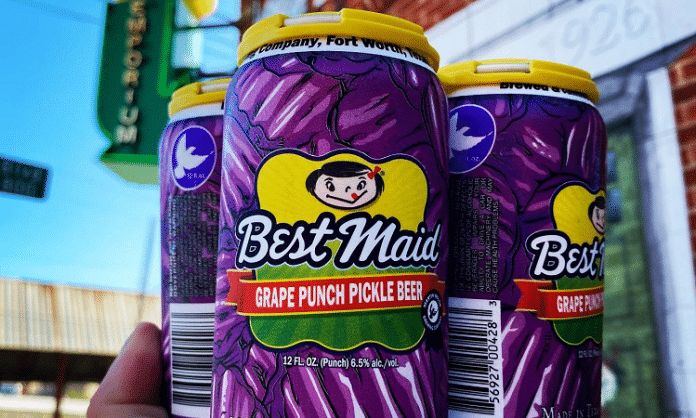 This is either terrible or incredibly delicious, either way I'll take 4 please.
Martin House Brewery in Fort Worth is the brewery that blessed Texas with the Best Maid Pickle Beer. Now, their brewmasters have came up with your newest favorite beer flavor – Grape Punch Pickle Beer.
The beer is inspired by a southern delicacy enjoyed for generations called Koolickles, a portmanteau of Kool-Aid pickles. As you might guess, this is where a packet of Kool-Aid is mixed in with a jar of pickles and then chilled. The resulting snack is both sweet and sour and has the taste of both whatever Kool-Aid flavor was tossed in along with the taste of pickles.
The genius brewers at Martin House have taken the deliciously sour pickle juice from their friends at Best Maid pickles and mixed it with a grape flavour to create this sour beer with 6.5% ABV. A truly delicious one-of-a-kind beer you'll only find here in Texas.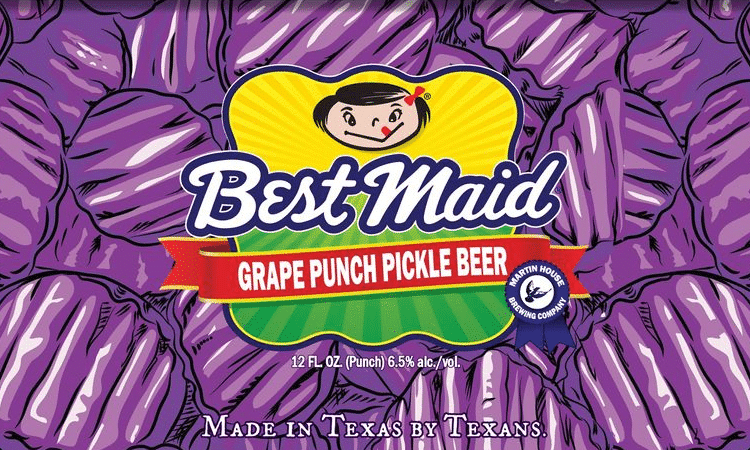 The beer launched at a party in the Martin House taproom in Fort Worth on August 21st and can now be found at liquor stores / grocery stores acrossTexas in very limited supply [Editor's note: we have no idea where to find this beer, send help. Note 2: Their Facebook has a photo from a Total Wine in Houston, likely other Total Wine locations have this beer]. Even crazier, we found out that Martin House has about 14 total flavors of pickle beer right now, so if you're a pickle lover you should get out to their taproom for some beer tasting asap.