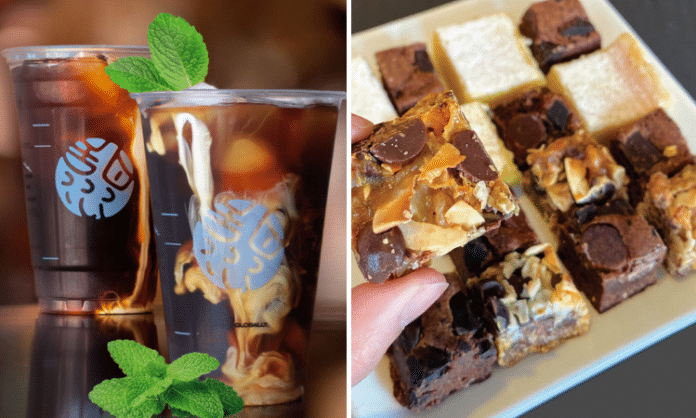 Dallas-Fort Worth is seeing its fifth Sweetwaters Coffee & Tea branch in Frisco following the franchise's continued expansion within North Texas.
A company that has been in busines for nearly three decades, Sweetwaters Coffee & Tea has its origins in Ann Harbor, Michigan after having been founded by couple entrepreneurs Wei and Lisa Bee. To date, it has 40 shops spread across 11 states and a hundred new more expected to pop up nationwide in the coming years.
Owned by co-franchisers Steven "Opie" Flax and Debra Mitchell, the Frisco location is perched not too far from the new PGA HQ and just across the street from the developing University of North Texas campus. Sweetwaters is serving up coffee, teas, frozen drinks & shakes, and other refeshing drinks alongside bakery items such as pastries, other desserts, and sandwiches.
Being the "first to market" in the area, Mitchell claims "so much opportunity" with the venture. It alludes to the distance of the closest coffee shop in the location, which is at least 3 miles in any direction.
You can check out Sweetwaters Coffee & Tea Shops in Frisco at 13030 Preston Rd STE 100, Frisco, TX 75035. They are open 5:30am – 9:00pm Monday through Friday and 6:30am – 9:00pm Saturday & Sunday.
---
Featured image credit: Sweetwaters Coffee & Tea Facebook