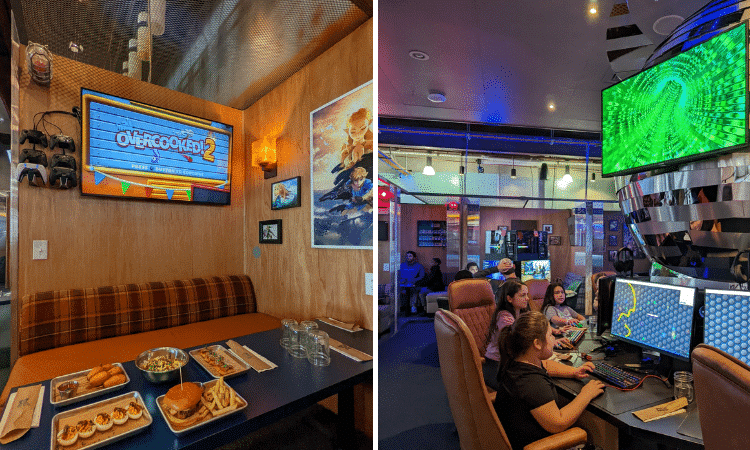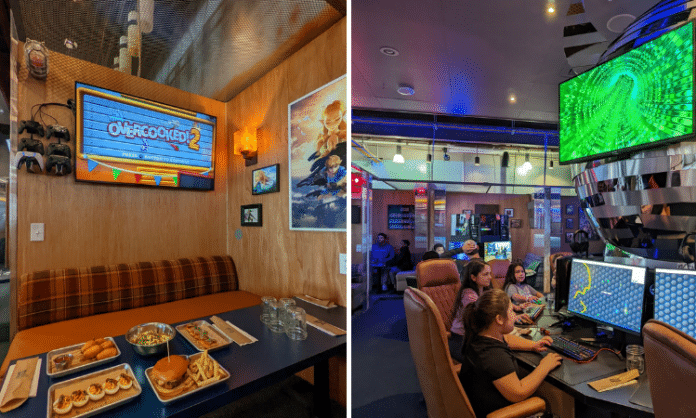 This multi-faceted new venue in Plano merges everything you want when going out with your friends.
Sitting in the former Gordon Biersch location at the Shops at Legacy North, Farm + Feed, merges a chef-led restaurant, the latest gaming tech, and mixes in a bit of old-fashioned retro board games. It's the perfect place for novice and experienced gamers alike.
Farm + Feed has a few different setups inside the venue. It features an area labeled as "The Village" that contains 20 booths for gaming and eating. Each booth contains two 55-inch TVs, up-to-date gaming PCs, and gaming consoles (Xbox Series X, Nintendo Switch, or the Playstation 5).
View this post on Instagram
In "The Library" area, guests can find dozens of sci-fi (science fiction) related books, some more PCs, as well as couch setups tailored just for one-on-one date nights. Guests who want to invite their friends for a good time can keep themselves busy with a choice of over a hundred board games and card games in an area known as "The Bunker".
As if things couldn't get any better, the menu at Farm + Feed also fits perfectly with their laid back atmosphere. Assembled by Matt Yuen, who is also executive chief of Riot Games, the menu is filled with a diverse selection of cuisines including pizza rolls, cheese balls made from Flaming Hot Cheetos, brisket buns, longganisa corn dogs (corn dogs made with Filipino sausage), chicken skewers, and more. The restaurant also serves draft beer and other alcoholic beverages.
View this post on Instagram
Prices for their booths start at 5 dollars an hour per person until 6 pm and after 10 pm. From 6 pm to 10 pm, prices are at 10 dollars an hour per person. PC and console games all start at $5 per person per hour. Unlimited board games at the bar costs $5 per table. To book your a reservation call them or go online here.
Farm + Feed is now open in Plano at 7401 Lone Star Drive, B120 in the Shops at Legacy. They are open Sunday, Monday, Wednesday, & Thursday from 11AM-12AM, and Saturday & Sunday from 11AM-2AM. They are closed Tuesdays.
---
Featured image: Farm + Feed Instagram as embedded