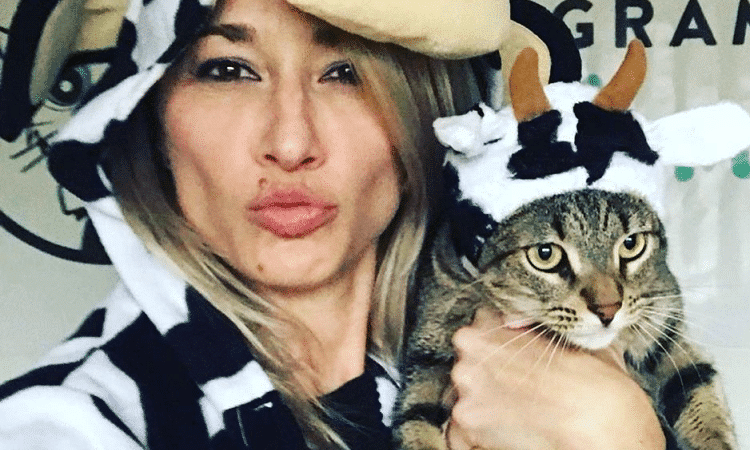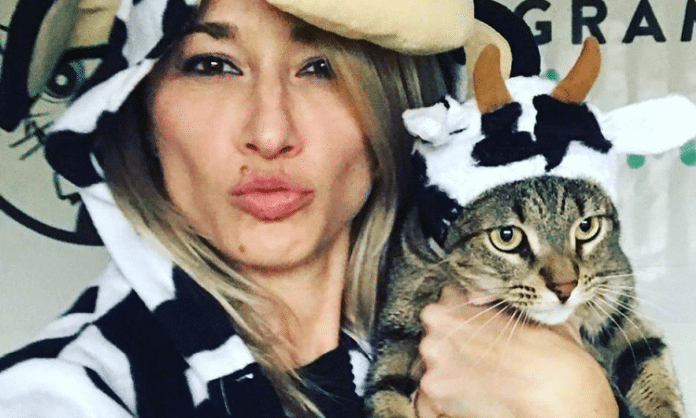 Jessica Spawn, A Dallas-based filmmaker and author, founded "Hungry Cat Media, LLC," a media company that produces content in line with her life themes of "Heart, Humor, and Hope."
Jessica has produced a short film "Instagram Cat Mom" which provided an insight into her life of as the ultimate "PAWparazzi." Her book The Christmas Kitten was an "International Book Awards Finalist" in 2018.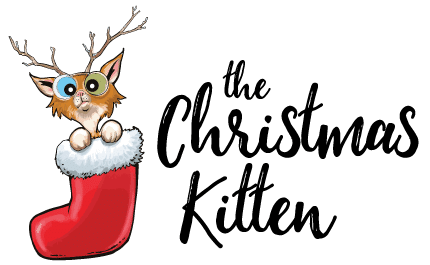 We had a chance to sit down with Jessica for a short interview to discuss her eccentric feline persona and upcoming projects.
1.) Do you have any plans to make your books into films?
"-Absolutely! I have a vision to animate the stories and create correlating products of value that kids can enjoy along side the stories. I am currently working on 2 more kids books, holiday themed, with a message geared towards 'creating a culture of kindness for the next generation."
2.) How did you become interested in incorporating the cat theme into
literature, film, and overall lifestyle brand?
"-My degree is in Radio/TV/Film so when I decided to begin working on a feature script I did a lot of research as to trend and genre, etc. I love 'Best in Show' and decided to create short films in the 'mockumentary' style that explore the world of cat festivals and cat video festivals. I have always been a cat lover and have had a blast connecting with other fanatics and big hearted humans who love felines.
After I saw the trend on instagram for cat pages, I started one myself and grew a following. I then decided it would be funny to make a short film that reveals what it takes to manage a cat instagram…the film, 'Instagram Cat Mom,' was accepted by the NY Cat Film Festival and traveled around 40 cities in the US. My PURRsona evolved from that first flick to where I am now a 'PAWparazzi" obsessed with cat's pictures. It's been a wild, fun, and aMEOWzing ride so far."
3.) Are there any particular cat rescue organizations you are affiliated
with?
"- I've helped out with hosting the Dallas Cat Fest for many years with 'Operation Kindness' being the charity. Additionally I give a PURRcent of my profits to various rescues both local (Cat Matchers) and in various cities where I am participating in their Catfests ;)"
4.) Have you collaborated with any Dallas producers on projects?
"-I'm a bit of a PURRfectionist and generally like to maintain control of a project, lol…but I have a local filmmaker who has been a co-producer on occasion for more challenging shoots."
5.) What are you most excited about in 2021?
"- Launching a poddcast titled "Gal on the Prowl" which ties into my cat theme/brand and will tackle 'dating, dreaming, and doing the imPAWsible.' It's a long time goal of mine to discuss the dating and art/business adventures from this single cat-mom-trepreneur's perspective with enlightening and fun guests to speak on these relevant life-altering subjects 😉
-Additionally, it will be fun to work with my favorite illustrator in Dallas, Benjamin Vincent, again for the 'Veterans Day Kitten' book.
I'm excited to see art venues reopening and looking forward to engaging an audience, being silly, serious, quirky, fun, and adding value to the world through refreshed creative ventures!"
To learn more about Jessica, her ventures, cat-themed entertainment, and join her MEWsletter, visit her websites:
Visit Her Websites for More
www.InstagramCatMom.com
www.HungryCatMedia.com
www.JessicaSpawn.com
---
Featured image from Jessica's Instagram account used with permission