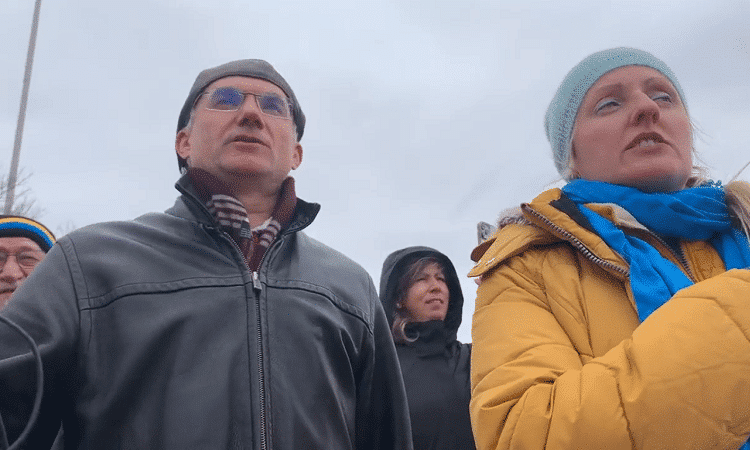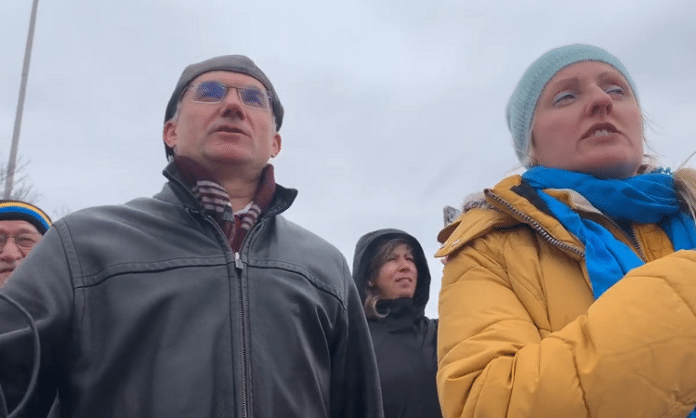 If we can beat Mexico for our Freedom, Ukraine can beat Russia. Slava Ukraine!
Dozens of Texans gathered in Plano, TX to rally support for Ukraine. The group then began to sing the Ukraine National Anthem to show support to our fellow Texans of Eastern Europe.
Ukrainians are the Texans of Eastern Europe.

Get a gun and give 'em hell y'all! pic.twitter.com/8Zr2QdUhxG

— Texas is Life (@txislife) February 26, 2022
Watch the video:
North Texans sing national anthem of #Ukraine before caravanning from Plano to Fort Worth. @NBCDFW pic.twitter.com/KLoGUMH5vF

— Meredith Yeomans (@YeomansNBC5) February 26, 2022

After the rally the group drove in a caravan covered in Ukraine colors and signs through Dallas and over to Fort Worth.
Thanks Y'all:
We found this video thanks to Meredith Yeomans of NBC DFW posting it to Twitter. Without amazing journalists like her we wouldn't have know about this happening. If you like her work you can follow more by following her Facebook page or following her Twitter embedded above. Thank you so much for all you do Meredith!
---
Featured image a screenshot of the video embedded from Twitter above.
Editor's Note: We have a guideline against covering political and social activism here. We have previously covered Texan's singing the national anthem during crisis and felt this did not violate our guidelines. Please let us know if you disgaree by contacting us.