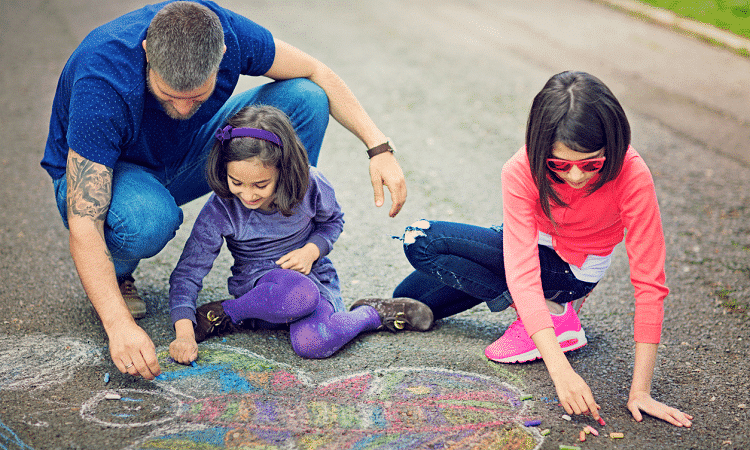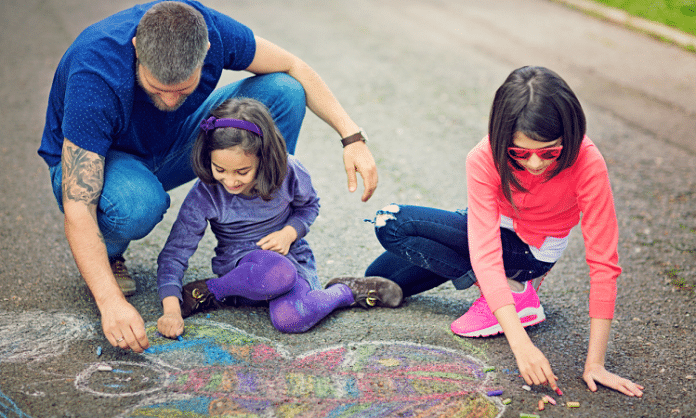 Sounds like a perfect family outing
Sidewalks become art canvases at the City of Carrollton's annual Chalk Art Festival on Saturday, May 20, 2023, at Mary Heads Carter Park (2320 Heads Lane). Talented artists will turn sidewalks into art masterpieces from 10 a.m. to 3 p.m., and anyone can participate as an artist or an onlooker.
Admission is free, so bring your family and friends, especially those who love sidewalk chalk and art. Enjoy live music, great food offerings, artists, and games. Do you have kids who are aspiring artists? Kids can get creative with sidewalk chalk in a designated drawing area.
Who can sign up?
To compete, artists (ages 8+) who have yet to sell their artwork may enter as an amateur for $5. Artists (ages 13+) who have sold their artwork must enter as a professional for $10. The fee includes supplies, bottled water, and a six-by-six-foot area for each artist's chalk art. Chalk is provided.
Festival timeline
Check-in time for artists is 9:30 a.m. The Chalk Art Festival officially starts at 10 a.m., when artists can start to beautify sidewalks. Judging begins at 2 p.m., and the winners will be announced by 2:30 p.m. Artists must register to win a prize.
Chalk stuff
Each competitor will begin with the same amount of chalk and can get more colors as needed, or artists may bring their solid-form chalk pastels. No liquid or oil pastels, tempera paint, acrylic paint, or fixative is allowed.
Winners take home cash
The first-place professional will receive $150; the second-place professional, $75. The first-place amateur will receive $50, and the second-place amateur $25. There will also be a People's Choice award.
Sign up now to showcase your artistic ability! Space is available for amateur and professional chalk artists who register online. For more information and to register as an artist, visit cityofcarrollton.com/signupnow under the Community section or call 972-466-9815. Sign up now through May 12, as participation is limited.
Vitals
Location: Mary Heads Carter Park
Address: 2320 Heads Ln., Carrollton 75006
Date: May 20, 2023
Time: 10 a.m.- 3 p.m.
Price: Free admission
Register to be an artist here: https://webtrac.cityofcarrollton.com/wbwsc/webtrac.wsc/splash.html
Map to City of Carrollton's Chalk Art Festival

---
Featured photo via iStock by praetorianphoto