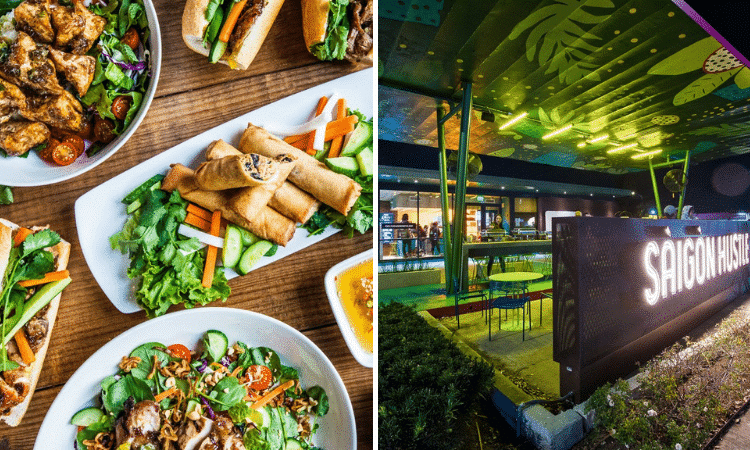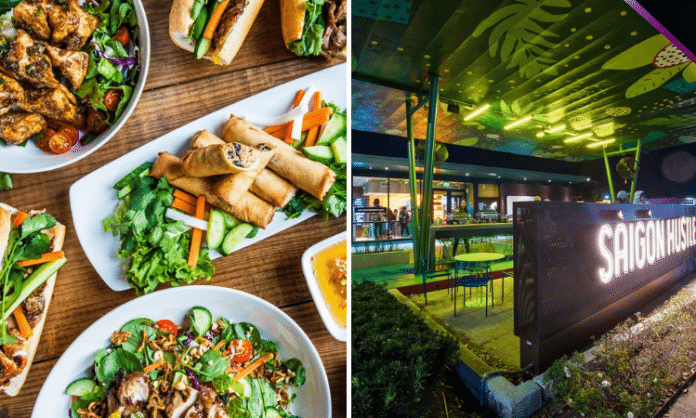 Craving for some quick Vietnamese food in the Houston area? Saigon Hustle has got you covered!
From Houston-based Ordinary Concepts comes Saigon Hustle, a drive-thru-only shop (with a patio) offering healthy Vietnamese dishes such as banh mi, rolls, vermicelli noodle bowls, rice bowls and salads. Located in a renovated gas station, this drive-thru concept also has a patio that can seat around 40 guests.
Saigon Hustle's menu includes banh mi (char-grilled barbecue pork, barbecue ribeye, honey soy chicken, lemongrass salmon, lemongrass tofu); vermicelli bowls and rice bowls served with Vietnamese vinaigrette; rolls (egg, veggie egg, shrimp and pork spring, honey glazed lemongrass salmon, lemongrass tofu, and crepe rolls). They also serve tea, coffee, taro milk, and matcha latte among other drinks.
Saigon Hustle is open daily from 10 AM to 10 PM and are located at 3323 Ella in the Garden Oaks neighborhood so go check them out!
---
Featured image credit: Saigon Hustle Facebook