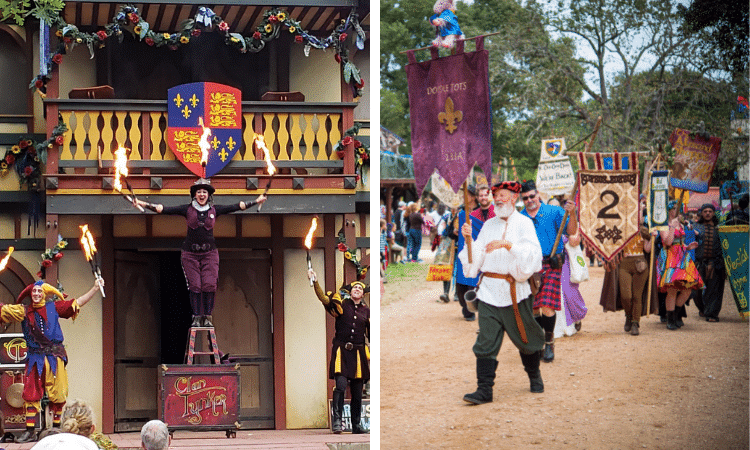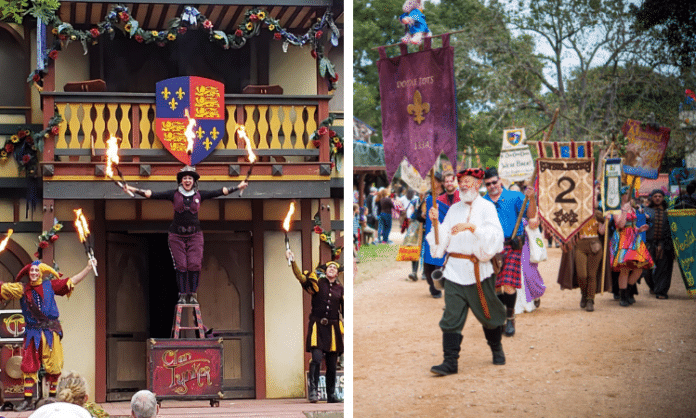 Hear ye! Hear ye! The world's largest renaissance park (in Texas of course) is back and better than ever in 2021.
The largest and most acclaimed renaissance theme park, the Texas Renaissance Festival, spans 60 acres and boasts an authentically recreated 16th century British Village. Be enchanted by hundreds of performers in costumes showcasing in 200 daily acts, visit shops with unique art pieces, and sample amazing foods and drinks.
The Texas Renaissance Festival has a theme for each of the eight weekends so you can dress up for the fun! This event started running October 9 and will go until November 28. The festival gates open at 9 am and close with fireworks at 8 pm. Ticket price starts at $20; kids under 12 are half-priced during Saturdays and free during Sundays. 
Overview:
What: Texas Renaissance Festival
When: Open Saturdays & Sundays now until November 28, 2021
Hours: Open 9am-8pm with gates closing at 7pm
Where: 21778 Farm to Market 1774, Todd Mission, TX 77363
Ticket info: Ticket prices vary for each special event. You can buy tickets here.
Parking: General parking is FREE and preferred parking is $20.
More details: For answers to FAQ check here.
---
Featured image a collage of photos from the official Texas Renaissance Festival site (texrenfest.com)