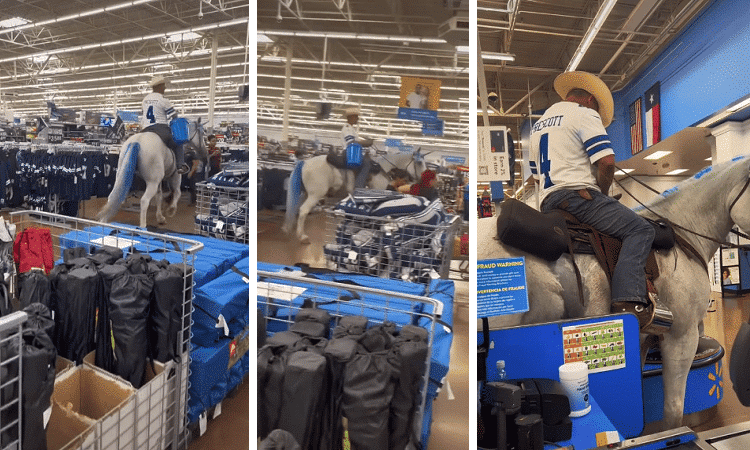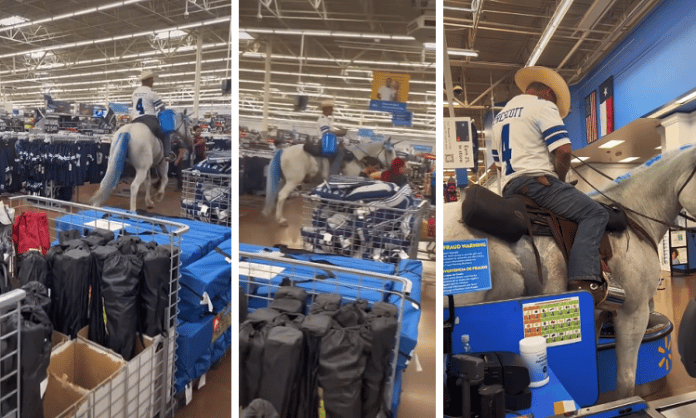 Immediately following the Dallas Cowboys victory over the Cincinnati Bengals led by backup quarterback Cooper Rush, a fan dressed in a Dak Prescott jersey rode his horse through the Walmart right across from AT&T Stadium in Arlington, TX.
Videos of the event were uploaded by several customers in the store to TikTok and Instagram. The fans horse had a fake unicorn horn and had its hair dyed to match the Dallas Cowboys colors.
Only in Texas will you see fans doing things like this.
Video 1:
The fan rode his horse around the store, picked up a few items, then rode it through the checkout line.
Video 2:
Video 3:
Video 4:
---
Featured photo a compilation of screenshots from the videos embedded above