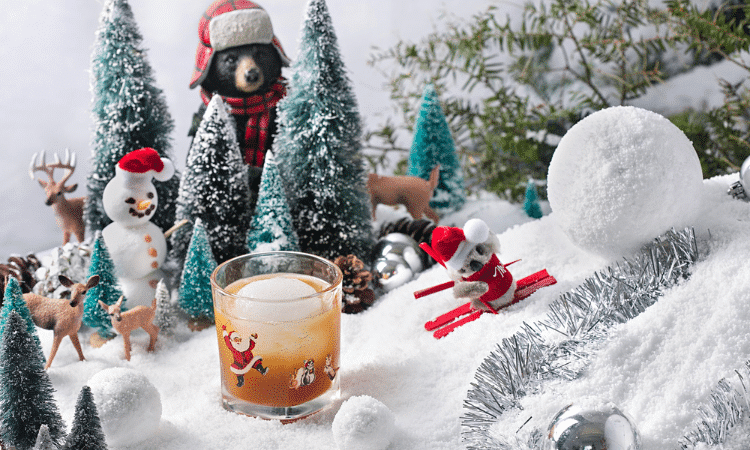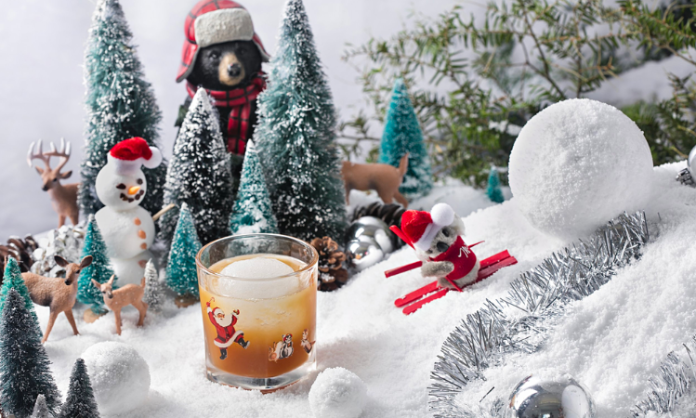 It's a Christmas miracle (with booze)
The Eleanor event space has welcomed Miracle on 5th Street back for its sixth annual interactive Christmas pop-up experience located at 307 West 5th Street Unit A, Austin TX 78701. This festive cocktail bar offers a multi-bar experience covered in nostalgic Christmas decorations.
Beginning in 2014, owner Greg Boehm transformed an undeveloped space into a Christmas pop-up bar in NYC that served holiday drinks. Boehm's peers were so impressed that over the course of the next two years, 4 new locations had blossomed. Today, Miracle on 5th Street can be found in Canada, Europe, Asia, Central America and across the United States, but of course the largest and most popular bar is located right here in Austin, TX!
The festivities at the bar can be enjoyed by both adults and kids. Children are welcomed before 7:00 pm and must be accompanied by a parent or legal guardian. Guest who are between the ages of 16 and 20, must prove their relationship to their parent or guardian with an ID or proper documentation.
Miracle on 5th Street even offers a Happy Hour before 6:00 PM, no ticket required! However, should you arrive in the evening, the tickets range from $15-$750:
General admission: $15.00 and includes a feature Miracle Shot upon entry.
Twas the Night Dasher Pass: $30 and includes a skip past general admission, a Miracle Shot upon and entry, and is highly recommended for groups up to 8 guest.
More the Merrier Reservation: $750, and takes place between 11:00 pm and 2:00 am. This ticket is for groups of 8-15 guest, and includes a skip past general admission, and a reserved space on the Miracle Mezzanine, a second-story bar space.
Finally, the moment we've all been waiting for! Let's take a look at the joyous menu filled with options for everyone!
The Miracle cocktail menu was specially created by some of the top mixologist in the country and is comprised of 12 drinks, 4 shots, beer and wine options and nostalgic snacks:
Christmapolitan: Grey Goose Vodka, St. Germain Elderflower Liqueur, Noilly Prat Extra Dry Vermouth, Spiced cranberry sauce, rosemary, lime, and absinthe mist.
Holiday Spiked Chai: Flor de Caña 12 dark Rum & Espresso Liqueur, chai syrup, Lustau Spanish Brandy, Oloroso Sherry, Almond Milk, Cream, Long Pepper, mace, and powdered sugar.
Mulled Wine (Served Hot): Mulled red wine, Mount Gay Black Barrel Rum, Cointreau, Dubonnet Rouge, Christmas spices.
Drunk and Alone Shot: Mystery shot that tastes better than coal.
Spiced Hot Cocoa: Milk chocolate mix, oat milk, cinnamon, clove, paprika, whipped cream, coffee, and cacao.
The menu also includes pork and chicken tamale, rosemary and parmesan popcorn, grilled cheese and so much more. If you're not in the mood to drink, all of their cocktails are available to-go as well.
So what are you waiting for? Head to Downtown Austin and let us know your experience at the Miracle on 5th Street pop-up bar.
Vitals
Price – $15-$750
Website – https://www.miracleon5thst.com/
Address – 307 W 5th Street, Austin, TX 78701
Map to The Eleanor (Miracle on 5th Street Pop-up Bar)

---
Featured image via Miracle of 5th Street Website