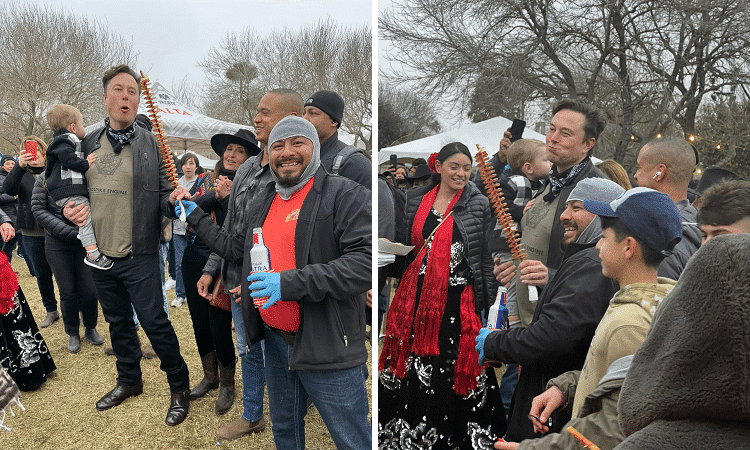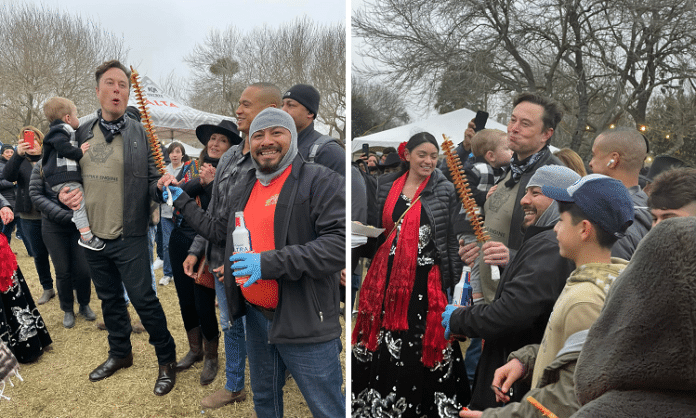 A man of his word.
Elon Musk had a busy weekend. His SpaceX company brought satellite internet online in the nation of Ukraine and shipped access terminals to the country in order to help their government stay online during the war with Russia. And, he took his son out to the annual Charro Days Fiesta in Browsville – specifically the Sombrero Festival. Elon originally agreed to go back on February 10th during a presentation at the SpaceX facility in Boca Chica when someone asked if he would go.
Taking your kid to a festival like Charro days is exhausting enough for any parent, let alone a single dad who runs two major tech companies and commands a massive global following of fans.
Saturday evening during the Sombrero Festival photos started showing up on Twitter and Facebook of Elon and his son hanging out with locals like any normal father and son duo, some even said he looked like most any other suburban dad hanging out with his kid.
Elon having fun at the charro's days festivities, enjoying a spiropapa🥳🇲🇽 pic.twitter.com/FIif6kHFwS

— Austin Barnard🚀 (@austinbarnard45) February 27, 2022
Some are asking about the shirt he's wearing. It's the Aerospike Engine shirt from Everyday Astronaut. Which is interesting considering SpaceX doesn't use an aerospike engine, their Raptor engines are full-flow staged-combustion-cycle rocket engines. You can find the shirt here: https://shop.everydayastronaut.com/products/aero-spike-t-shirt
It should be noted that SpaceX was a sponsor of this year's Charro Days and also made a float for their annual parade that featured SpaceX employees in traditional Mexican clothing, a Raptor engine, and a video showing rockets launching. Elon has also recently donated millions to the Brownsville community.
---
Featured photo a compiliation of photos courtesy of Aguas Frescas Victoria as embeddd from their Facebook page above.