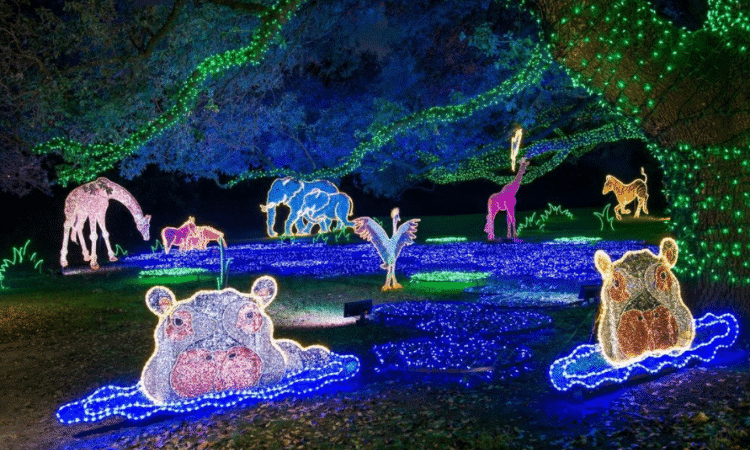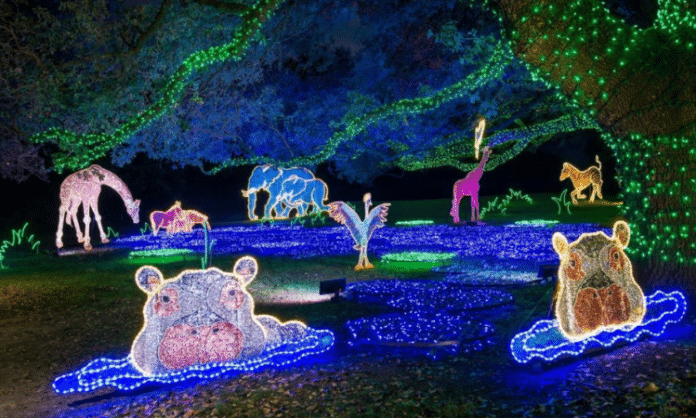 Texas may be known for its mild, no-snow winter, but this winter, you can have a "snowy" experience at the Houston Zoo's Winter Wonderland.
It's that time of the year once again to anticipate the bright Houston Zoo Lights. Visit the Houston Zoo on November 15 to January 9 to see the spectacular lights, sounds, and winter décors that will surely get you in the holiday spirit.
You can go to the hanging garden and watch butterflies pollinate glowing flowers. You can also walk through the Infinity Tunnel of Light as well as sip hot chocolate while you watch your path get illuminated by LED lighting sprawled in abundance throughout the zoo. Of course, you can save your memories by taking selfies or taking a picture with Santa Claus.
If you enjoy aquatics or ocean animals, you can check out the Illuminated Ocean. Here, you will feel as if you are underwater as you watch illuminated sea creatures above your head.
Overview:
What: Houston Zoo Lights
When: November 15 – January 9 Monday-Sunday
Tickets: FREE entrance for members. Pricing varies per day but here are the starting at prices:

Adults: Starting at $19.45
Seniors & Children 2+: Starting at $15.45
You can buy tickets here
Tickets much be purchased online in advance (with the exception of members). No on-site tickets available. 

More information: Check out the official event page here.
See animals. Save animals.
Just by attending the event, you are helping the Houston Zoo save animals in the wild. The Zoo is offering another way to help animals by allowing visitors to recycle your old or broken holiday lights in a box at the main entrance until the end of the event. Since 2016, visitors like YOU have recycled over 24,000 pounds of holiday lights.
COVID-19 precautions: The Houston Zoo is limiting capacity and the management will clean and disinfect the areas to ensure that everyone is protected. Don't forget to wear your face masks and practice social distancing and these are strongly encouraged by the zoo. While there will be hand sanitizers throughout the zoo, try bringing your own hand sanitizers too!
---
Featured image from Houston's Zoo's embedded Instagram post seen above