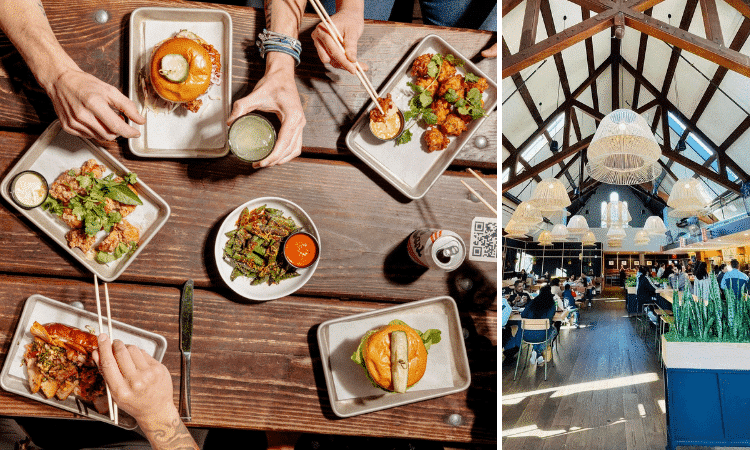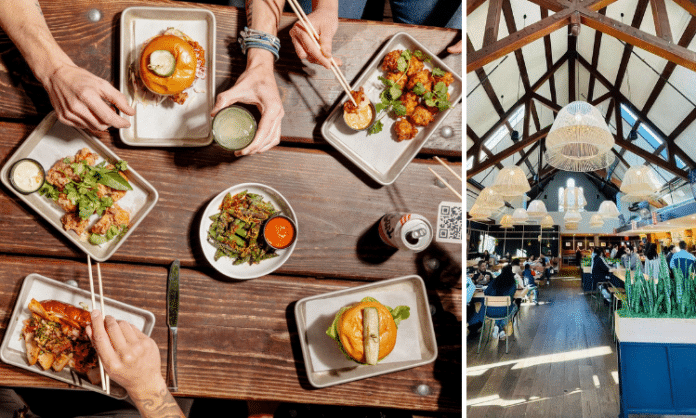 Asian smokehouse and bar, Loro, finally opened its doors in Houston last month on February 23.
From food and beverage powerhouse Hai Hospitality (the minds behind well-received restaurants – Uchi and Uchiko), Loro Houston is sure to keep your hunger satisfied with its fusion of Central Texas barbecue traditions and Southeast Asian flavors. Award-winning chef Tyson Cole and Franklin Barbecue's Aaron Franklin came together to bring Loro to life and to give Houstonians an array of food with a hybrid of flavors to suit the Texas palate that is sprinkled with the tangy and herbaceous flavors of Asian cuisine.
Loro offers curried brisket rice, char siew pork belly rice bowls with seasoned pickles, snap pea and toasted coconut salad with grilled Malaysian chicken, and smoked beef brisket sandwiches filled with papaya salad, peanuts, Thai herbs and chili aioli. Sounds sumptuous, right? Loro Houston's chef Marcos Leal describes the menu as a collection of dishes with clean and distinct tastes and are created through Cole's innovative and unmistakable take on Japanese cuisine as well as Franklin's distinct and enchanting alchemy of smoked meat.
Aside from their tasty food, Loro also offers an extensive beverage menu with beers, wines, sake, and cocktails that not only complement the food but can also be enjoyed on its own.
Must tries include their "boozy slushies" – frozen gin and tonic, frozen mango and sake, frozen mojito and frozen Vietnamese coffee – as well as their Old Fashioned, Kyuri Mule (vodka, sake, cucumber and mint), Blood Orange Blossom (gin, lime and kombucha), Mandarin Margarita (tequila and mezcal with tangerine and yuu), Typhoon (rum, passionfruit, lime and Thai basil), and Aki Sour (rye, honey, fig, lemon and bitters).
Loro is located at 1001 W 11th St. and they are open Sunday through Thursday 11 a.m. to 10 p.m., Friday and Saturday 11 a.m. to 11 p.m. Happy hour Monday through Friday is at 2 to 6 p.m.
---
Featured image credit: Collage of photos from Loro Houston Facebook