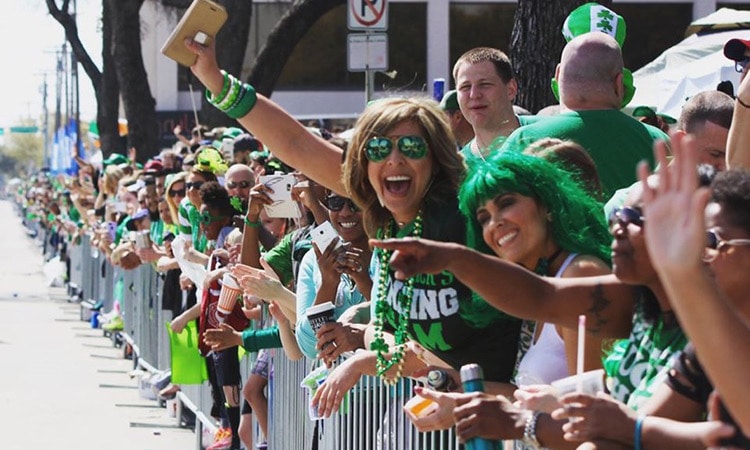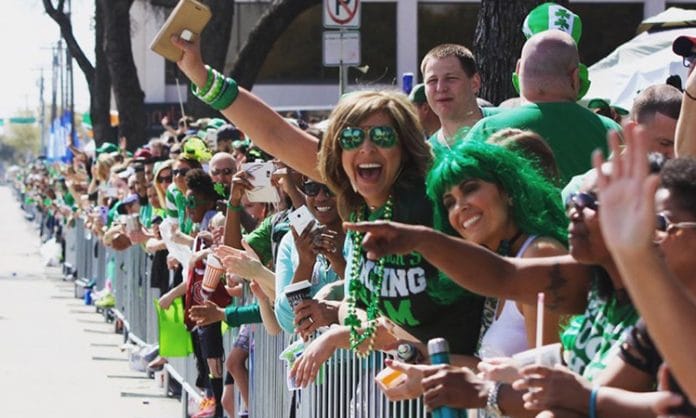 Editor's Update: This event has been cancelled by the city of Dallas due to COVID-19 Coronavirus health concerns.
On Saturday, March 14th, Dallas is throwing one of the biggest, liveliest parades in the country to celebrate St. Patrick's Day!

The parade will have more than 90 floats and 1700 participants, including bagpipe players and flag carriers. It starts at 11AM, but arrive early if you want a good spot—the parade route gets pretty crowded!
More than 125,000 people are expected to show up this year to watch the parade and indulge in some day drinking. Luckily, alcohol and open containers are allowed within the parade zone, so you can enjoy a few beers while you watch the floats pass by.

After the parade ends at 2PM, the fun really gets started! Everyone heads down to the 21+ block party on Greenville Ave to get their drink on. The block party has 3 outdoor music venues and tons of pop-up bars where you can get your Guinness and Jameson fix. There will also be places to get some food to wash down your drinks.
If you're with your family, you should avoid the block party area and head to the Comerica Bank Family Zone instead. It has free bleacher seating, a live DJ, and lots of family-friendly activities your kids will love. There will also be several food trucks where you can grab a quick bite to eat.
The St. Patrick's Day Parade is completely free. You will have to pay a cover charge to get into the block party and buy beer once you get there, though, so make sure you bring lots of spending cash!
Website: http://www.dallasstpatricksparade.com
Address: Parade starts at Blackwell Street and Greenville Ave
Date: March 14th, 2020