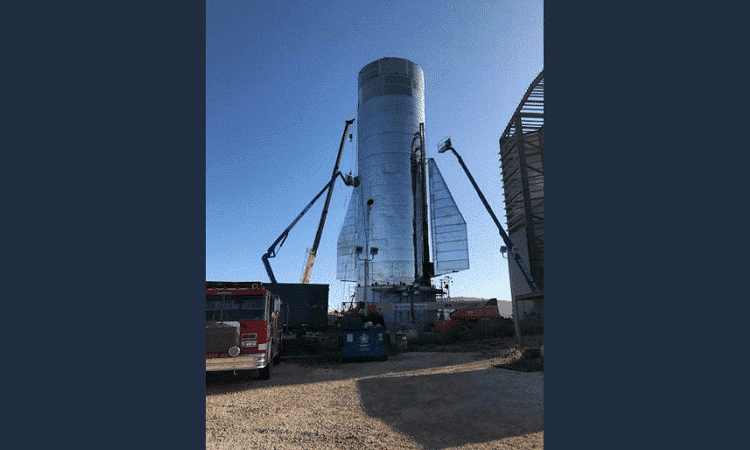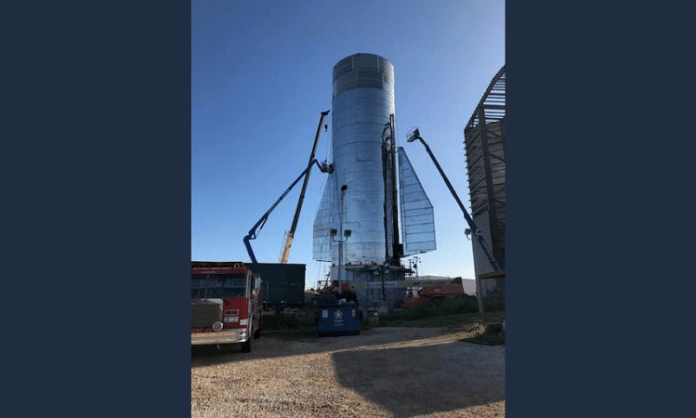 Texas has been synonymous with the Space Age since it first kicked off and the state is maintaining a healthy presence as the Space Age enters into a new era of commercial space flight. Starship is being built to transport supplies and hopefully up to 100 people to the Moon and eventually on to Mars. Starship will represent a major revolution in spaceflight as the spacecraft will be nearly 100% reusable taking off and landing much like a modern commercial airliner would today.
Adding the rear moving fins to Starship Mk1 in Boca Chica, Texas pic.twitter.com/HWLihqihph

— Elon Musk (@elonmusk) September 22, 2019
In the tweeted photo Starship MK1's stainless steel hull is shining bright under the beautiful Texas sky in Boca Chica, TX while the rear moving fins are getting added. Elon Musk isn't the only one in love with Starship, Texans are falling in love with the spaceship too taking photos and tweeting them out like this one from Austin Barnard.
I was just there, StarShip looks absolutely gorgeous. The future is in our hands and thank you for helping bring it! ❤️🚀🌌 pic.twitter.com/CMGF3K7MYP

— Austin Barnard🚀 (@austinbarnard45) September 22, 2019