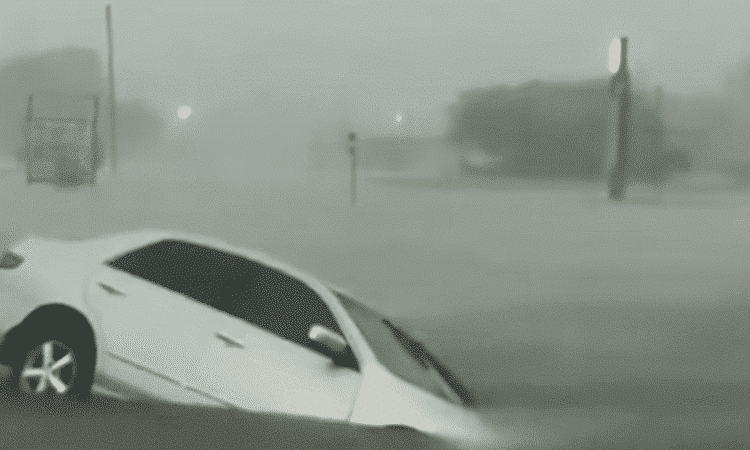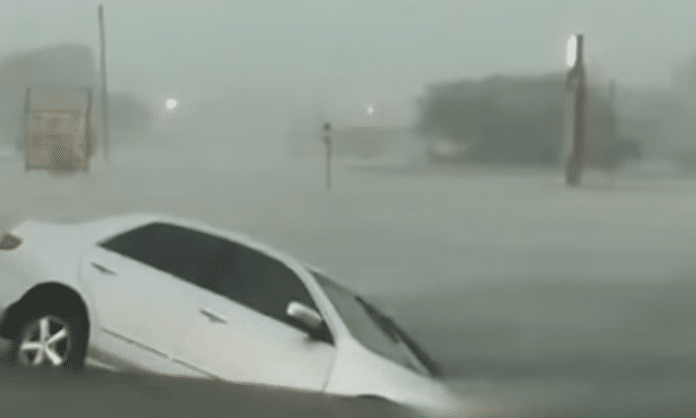 Houston, Beaumont, Conroe, Winnie, Cleveland and other Texas cities in the Southeast got absolutely hammered by a sudden tropical storm, Imelda, on September 19th, 2019. The tropical storm dropped between 17 inches of rain in Galveston and 43 inches in Port Arthur. Many Texans woke up to their homes flooding, others were caught in traffic, and a handful like Trae The Truth jumped into action to help rescue others.
The storms damage is still being determined but we do know:
at least 200 buildings have been destroyed in Houston
900 water rescues were performed by the Houston Fire Department
1,800 emergency calls were dispatched in Houston
2 river barges broke loose from their moorings and damaged a bridge over the San Jacinto river
1 young Texan died while trying to save his horse
1 Texan died when he tried to drive through the flood waters
The Cajun Navy deployed volunteer flotillas in the area to assist local Sheriff's with rescue operations
The Texas Division of Emergency Management made several rescues using dump trucks
Texans in other parts of the state don't seem to understand the massive amount of rainfall that hit the area. We decided to create a compilation of flooding clips all verified to have been taken during the Imelda flooding to try and demonstrate the incredible amount of sudden flooding that overtook Houston and the Southeastern Texas region.
WAYS TO HELP THOSE AFFECTED BY THE 2019 IMELDA FLOODING IN SOUTHEAST TEXAS
Text REDCROSS to 90999 to contribute $10 to disaster relief.
Donate food to the Southeast Texas food bank: setxfoodbank.org.
Go to a Whataburger location and donate $1 to the Houston Food Bank, get a coupon for a free Whataburger.
If you have a lifted truck contact rapper Trae the Truth to help with Relief Gang's ongoing work @Traeabn on Instagram.
WATCH THE VIDEO OF THE IMELDA 2019 FLOODING HERE
References
Some data from NPR: https://www.npr.org/2019/09/20/762731623/texas-cities-try-to-assess-scope-of-damage-in-imeldas-wake
Some data from The Advocate: https://www.theadvocate.com/baton_rouge/news/weather_traffic/article_0bde1de4-dafd-11e9-82ae-d7ef77123a28.html
Imelda Storm page on Wikipedia: https://en.wikipedia.org/wiki/Tropical_Storm_Imelda