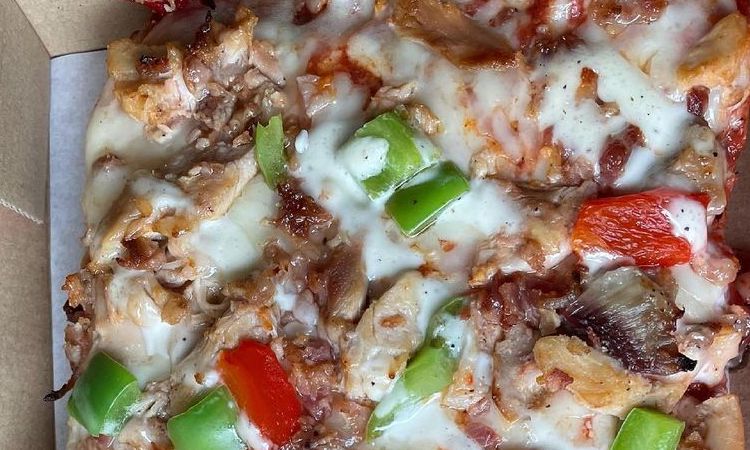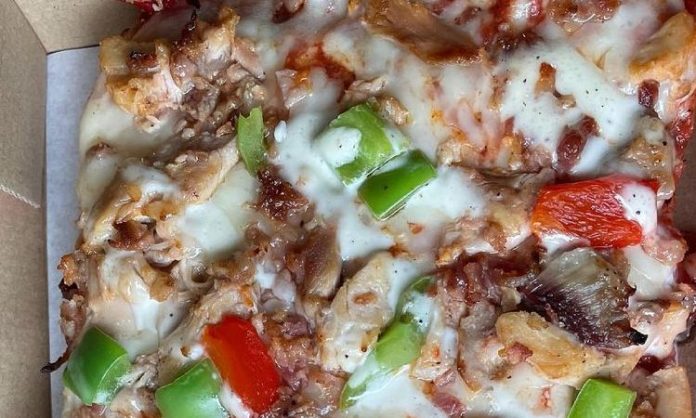 Have you ever tried an authentic Sicilian pizza before? You'd definitely remember and if you haven't, you'll definitely want to give it a try. It's thick, crunchy, fluffy, and it's in the shape of a square! Slices is an Italian street-side pizzeria that opened a new location in Dallas next to Victory Park. This location is a franchise that is owned by two Dallas locals – Scott Harris and Ellis Whitman.
View this post on Instagram
To ensure the pizza chain stays true to its Italian origins, Slices only uses the freshest and most authentic ingredients possible to provide customers the highest-quality food possible. The flour (for the crust) derives from Naples, their tomatoes are from Campania, and their olive oil is from Sicily.  Even the ovens are custom-made from Venice, Italy! Their "Super Large Pizzas" can serve 4-6 people and the cost ranges between $25-$29.
View this post on Instagram
They also have classic super large pizzas for those who want to try some old favorites as well as signature super large pizzas for those who want to try something new. Here are some popular pies from their menu below.
Classic:
Sicilian Cheese: The original cheese pizza made with fresh Italian ingredients.
Fresh Veggie: This pie includes mushrooms, onions, cherry tomatoes, and other delicious veggies all over their signature red sauce.
Margherita: A Neapolitan special that includes everything you'd expect from an authentic Italian Margherita pizza.
Signature:
Smoked Brisket: A unique pizza that contains smoked beef brisket, a zesty BBQ sauce, and a variety of veggies that enhance the overall flavor.
BBQ Chicken: a simple and flavorful pie that includes smoked pulled chicken, BBQ sauce, fresh cilantro, and Jalapeños to add an extra kick to your taste buds.
Pesto Veggie: This pizza contains classic veggies and features sun-dried tomato pesto, artichoke hearts, and a delicious pesto sauce to top it off beautifully.
View this post on Instagram
Slices also serves meatballs, pasta, and sub sandwiches to go along with their pizzas or that serve as individual meals if you're just not in the mood for pizza (for some silly reason). It is important to note that there is no dining room – these pizzas are meant for enjoyment at home with your family or friends for a casual dinner or even sports night. Customers can either order takeout or delivery by ordering in person, over the phone, or online through the Slices website. The pizza restaurant is also available on Doordash, Uber Eats, and Grubhub for those who want their food delivered. If you want to experience food that is truly and undeniably Italian without traveling all the way to Italy, give Slices a try next time you're in the Dallas area.
________________________________________________________________________
Featured Photo From uptown2worldwide's Instagram Account.