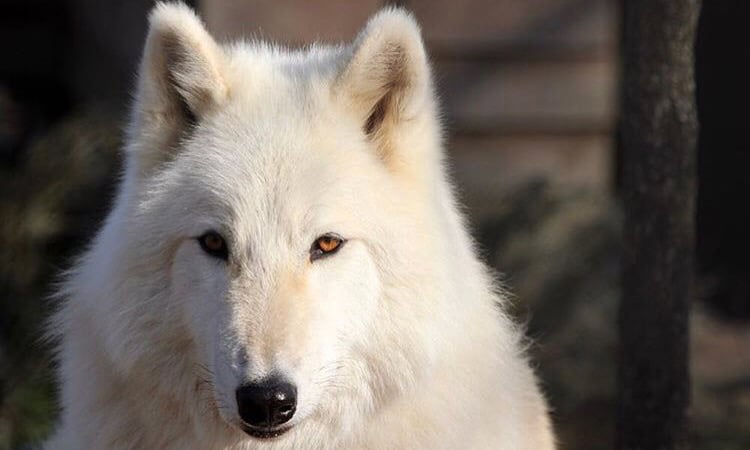 If you live near Houston, then you have to check out the Saint Francis Wolf Sanctuary in Montgomery. Why? Because they let you get up close and personal with adorable wolves and wolfdogs!
Their VIP tours allow you to take close-up photos of the wolves and even interact with them by tossing them treats! You won't be allowed to actually pet the wolves or enter their enclosures for safety reasons, but you will have an unforgettable day observing them and learning more about them.
For example, did you know that wolves can paint? We definitely didn't! This is Achilles after completing his masterpiece. He paints with his whole body since he can't hold a paintbrush! How cute is that?
If you get lucky, you might even catch other cute moments like this wolf named Alex playing with his stuffed toy!
If you want to go hang out with these incredible wolves for a couple of hours, you can schedule a tour at the sanctuary on their website. Tours are available every day of the week except Mondays and Fridays and start at just $10.
This is definitely one of the most affordable, fun things to do near Houston, so we highly recommend that you schedule a tour!
Website: https://saintfranciswolfsanctuary.org
Address: 2759 Saint Beulah Chapel Road, Montgomery, TX
Map to Saint Francis Wolf Sanctuary: