It's November y'all! While people are already putting up their Christmas trees and singing carols, Thanksgiving is just on the horizon. While I could go on a whole rant about how we need to give Thanksgiving it's moment, I'll keep it short and sweet: Thanksgiving is one of the best holidays. Plenty of delicious food, good company, and no obligation to spend money on gifts. It's a college student's dream. 
You know no Thanksgiving is complete without a delicious Green Bean Casserole. Now this is my all-time favorite Thanksgiving side dish. In fact, my family always makes 2 green bean casseroles for Thanksgiving – one for me and one for everyone else (not kidding). How could you not love the creamy, smooth sauce mixed with the crunch of french onions? Also, you don't need to feel guilty about eating too much because the green beans technically count as a serving of vegetables and therefore it cancels out all that delicious pie…right?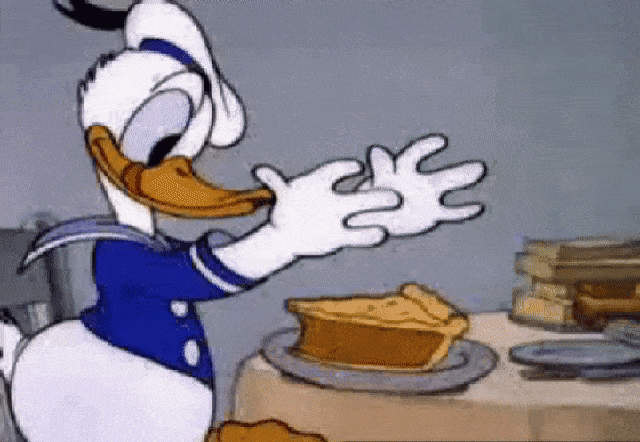 These 13 Green Bean Casserole recipes have been carefully hand-selected by an experienced green bean casserole connoisseur (me) so rest assured that you are reading the best available recipes on the web. There's a recipe on here for everyone – from those who hate being in the kitchen to those who love cooking and everyone in between. Now, let's get started.
1. Homemade Green Bean Casserole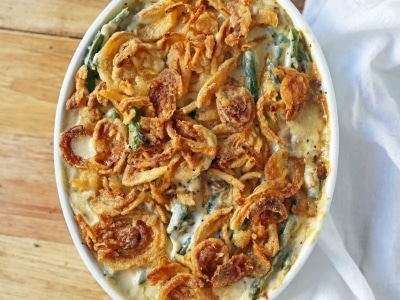 This made-from-scratch recipe is perfect for anyone who wants to take the extra time to make an already delicious dish even more flavorful and appetizing. Even with the extra ingredients and prep time, this dish still cooks in under 30 minutes. Just enough time to squeeze in an episode of Modern Family. Win-win.
2. Classic Green Bean Casserole
This recipe is classic just like your momma makes it. Well at least it's how my mom makes it. This recipe makes it's way to our Thanksgiving dinner every year for a good reason. It's quick 10 minute prep time and 6 simple ingredients makes this recipe a breeze and with an familiar yet unmatchable flavor.
3. Texas Pecan Fresh Green Bean Casserole
Texas and green bean casserole = two of the best things ever. This recipe adds sautéed bacon, onions, and serrano pepper to a classic dish. Texas pecans add an extra crunch to the french onion layer. This twist on a classic is sure to add some personality to any Thanksgiving dinner (or any dinner in general).
4. Simple Green Bean Casserole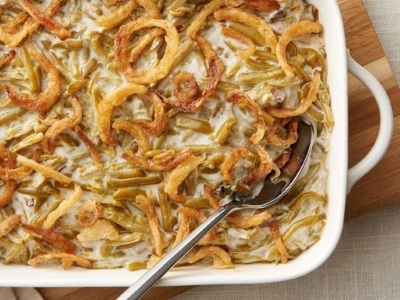 When I say simple I mean simple. With only 4 ingredients and a 5 minute prep time, anyone can pull this dish together. Everybody, even the cooking-challenged, deserve a chance to have a delicious green bean casserole on their table for Thanksgiving. Y'all are welcome.
5. West Texas Kitchen Green Bean Casserole
This recipe goes steps beyond the classic to create a creamy and cheesy casserole with a Texas twist. Sauteed onions, Velveeta cheese, and red peppers among other delicious ingredients make this side dish an instant hit with your guests. Bonus: Step-by-step pictures.
6. Green Bean Casserole with Bacon and Wine
If this recipe's name doesn't convince you, I don't know what will. This recipe pairs the taste of a traditional green bean casserole with bacon, wine, and mozzarella cheese (is your mouth watering yet?). It's traditional enough to taste familiar but has a few tweaks that take it over the top.
7. Spicy and Cheesy Chorizo Green Bean Casserole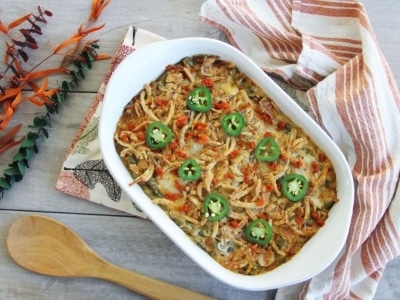 This recipe is a great mixture of American and Latin flavors that will spice up an Thanksgiving dinner. The mix of chorizo, jalapeños, and mushrooms gives it a burst of bold, smoky flavor. The Latin inspiration provides a unique yet familiar flavor that'll remind of you of when your mom threw la chancla at your dad last Thanksgiving. With step-by-step picture instructions, you can't go wrong.
8. BA's Best Green Bean Casserole
This one is an easy, updated alternative to the classic with the addition of a few simple, yet enhancing ingredients. Even those weary of trying a new version will be impressed. Your family will love it so much there won't be any leftovers. It's okay, we won't tell them about that secret second one you made just for yourself.
Easy like 1, 2, 3. Just 3 ingredients and less than 30 minutes of baking time this recipe is so easy your dog could do it. If he does, make sure he washes his paws first.
10. Old-School Green Bean Casserole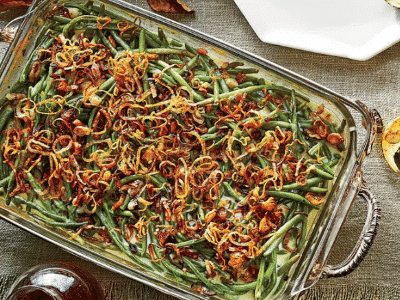 Every aspect of this dish is homemade which gives it that comforting, southern living feel. Throw those cans back in the pantry and get ready to make a homemade mushroom cream sauce that elevates the creamy and savory flavor that much more. Even better, you can prepare this dish up to 3 days in advance. Sorry, we still can't prepare for your in-laws but hey, one less thing to worry about.
11. Fresh Green Bean Casserole
This dish has a lighter and silkier taste than traditional green bean casserole because it includes a homemade onion and garlic sauce. If mushrooms aren't your thing (for some crazy reason) this dish can easily be made without any.
12. Tex-Mex Green Bean Casserole
After trying this recipe you might never go back to the original. This beautifully crafted Tex-Mex dish includes poblano peppers, tortilla chips, and pepper jack cheese among other ingredients. It's the perfect side dish to any Texas-sized Thanksgiving dinner.
13. Cheesy Green Bean Casserole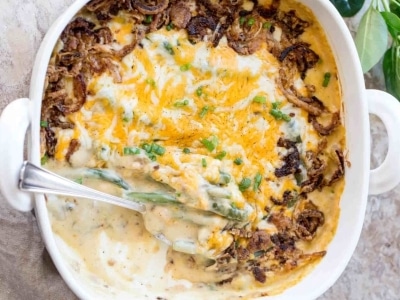 This casserole is made from scratch and is topped with a perfect combination of shredded cheese and onion strings. You can easily swap out the cheese for your favorite blend – or you can just keep adding more cheese (the more cheese the better I always say). This side dish is sure to be an instant hit with your guests. For visual people like me, there are easy to follow step-by-step pictures.
I don't know about y'all but after looking at all these pictures, I'm craving green bean casserole already. Petition to make green bean casserole acceptable all year 'round anyone?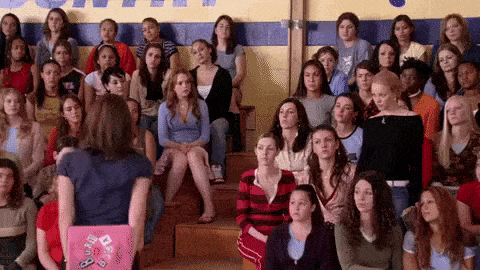 Hungry for more? Check out our 25 Delicious Pecan Pie Recipes Anyone Can Make.