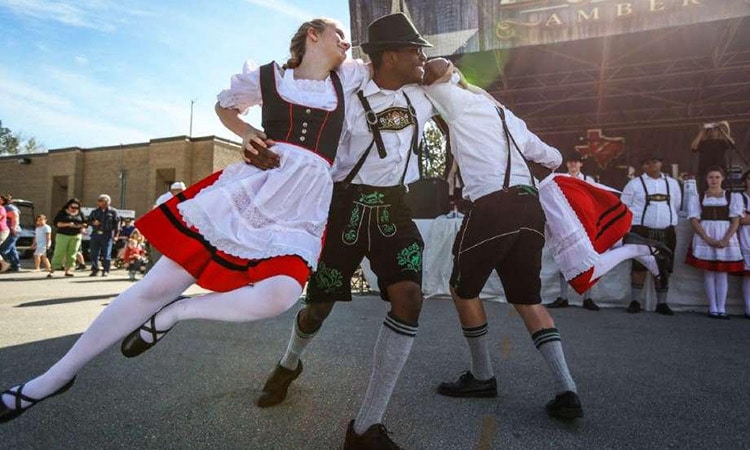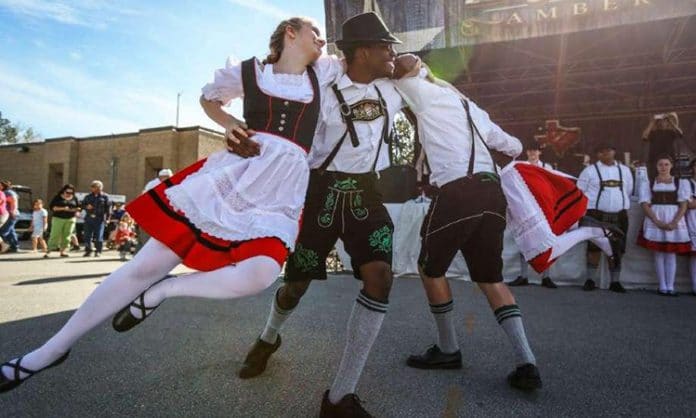 Shopping at Christmas markets is one of our favorite holiday activities, so we're super excited that a German Christmas market is coming to the Houston area this year!
The Tomball Christmas Market is happening in Tomball, Texas, which is just a short drive from Houston. This isn't your average Christmas market, so it's definitely worth the trip! There's going to be tons of fun things to do, from shopping at souvenir stalls to playing carnival games and more.
For starters, there's going to be over 200 different street vendors selling arts and crafts, souvenirs, antiques, and amazing German food like these loaded fries. They're smothered in a thick, rich cheese sauce and jägerschnitzel gravy – it looks absolutely delicious and we can't wait to try it!
If fries aren't your thing, there's also going to be schnitzel, brats, and pretzels. Of course no German festival would be complete without plenty of beer.
Food and crafts aren't the only things this market has to offer. There's also going to be street performers, a petting zoo, live music and dancing, and a whole carnival complete with rides and games. We weren't lying when we said this definitely isn't your average Christmas market!
The Tomball Christmas Market will only be open from December 13th to December 15th, make sure you plan to go to this before it ends!
Admission is completely free, but make sure you bring some cash to get yourself a brat, some fries, and an ice cold German beer or two.
More Information
Website: www.tomballgermanfest.org
Featured image courtesy of Tomball Christmas Market