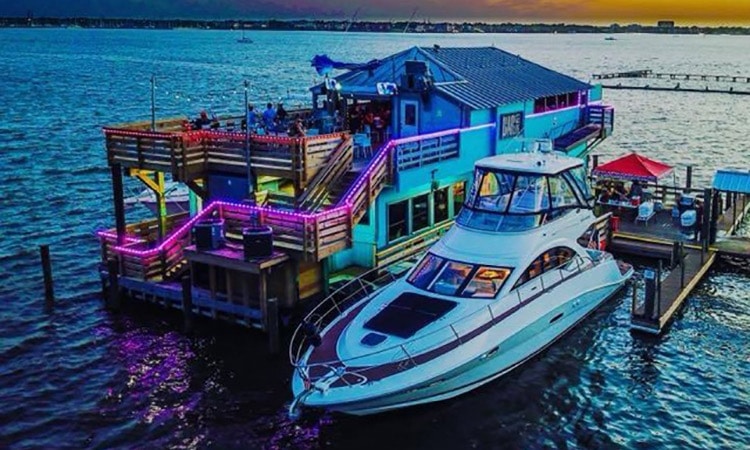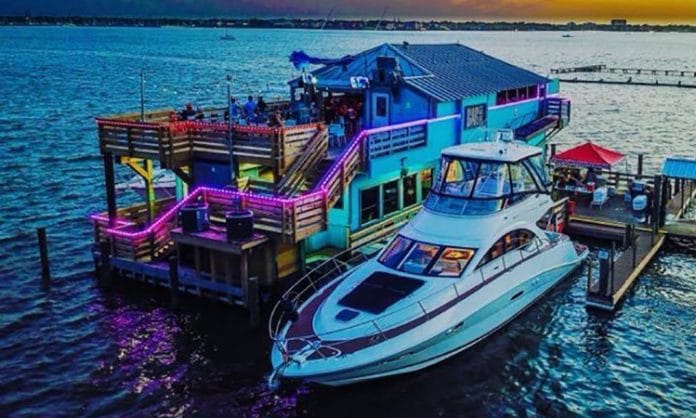 We Texans love our waterfront restaurants, no matter if they're on a lake or on the gulf coast. This one happens to be one of the best in Texas offering stunning coastal views, delicious food and drinks, and even COVID-safe live entertainment. If you're in or traveling to the Houston area, put this place on your list to try.
BARge 295 offers some of the best coastal views because it's directly on top of Clear Lake in Seabrook, Texas, which itself is connected to Galveston Bay.
The restaurant is surrounded on all sides by water and has incredible 360-degree views of the coast on both the upper and lower decks.
While most large concert venues are closed due to COVID related restrictions, BARge 295 is able to have concerts and other live entertainment performances like comedian Chad Prather, that's because BARge 295 is considered a restaurant under TABC rules.
They also have an outdoor dinning area called "The Yard" which has some Texas Flag painted tables. Outdoors venues are considered safer for avoiding potential COVID infections.
It's the perfect place to enjoy a round of drinks and a meal with your friends during this time, and even after the pandemic passes.
BARge 295 has a large selection of beer and spirits from Texas breweries and distilleries.
It also has delicious fresh-caught seafood that will make your mouth water. Just check out these succulent shrimp.
They're served with garlic butter and cocktail sauce, and you can get a half pound or a full pound if you're feeling extra hungry.
The restaurant also has ahi tuna tacos, shrimp po boys, and shrimp rolls on buttery New England style bread.
During the spring and summer, they even sell big sacks of crawfish for $150. They come with a six-pack of beer, red potatoes, sausage, and corn on the cob.
If that's not enough to make you want to visit, BARge 295 also has an outdoor stage where talented musicians come to play.
You'll be able to enjoy a beer, listen to music, and watch the sun go down over the water. It doesn't get much better than that!
Why this is COVID-safe
BARge 295 is operating at 50% capacity per state regulations
Guests are asked to wear face masks while not seated at their table on the barge
Offers outdoor, social distanced seating as well
Website: https://barge295seabrooktx.com
Address: 2613 ½ E NASA Pkwy, Seabrook, TX 77586
Map to BARge 295:

Featured image from Barge 295's Facebook